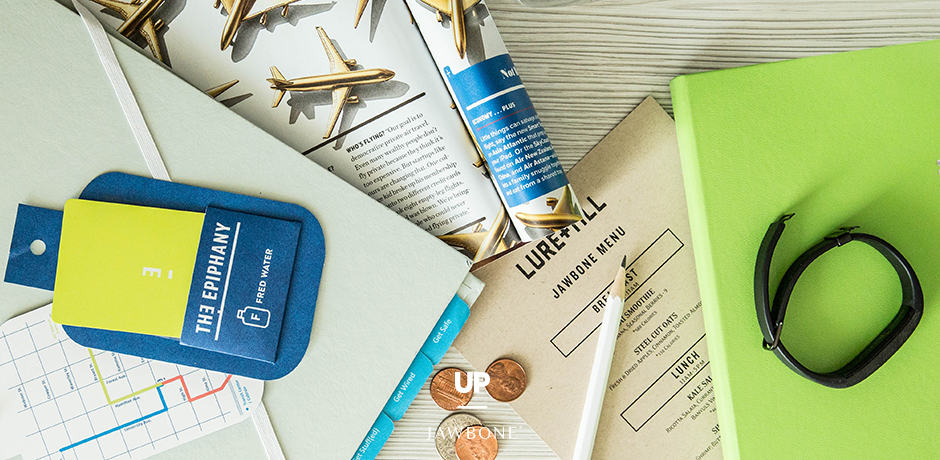 Here in Palo Alto, health and wellness continue to be lifestyle priorities among the general population—from the tech elite, to the families, to the college students, and beyond. We designed The Epiphany to truly reflect and serve the community, and have long sought for thoughtful ways to enhance and support a healthy lifestyle for guests of the hotel, transient visitors, business travelers, and local diners, alike. ch straps enables flexible options for wrist wear.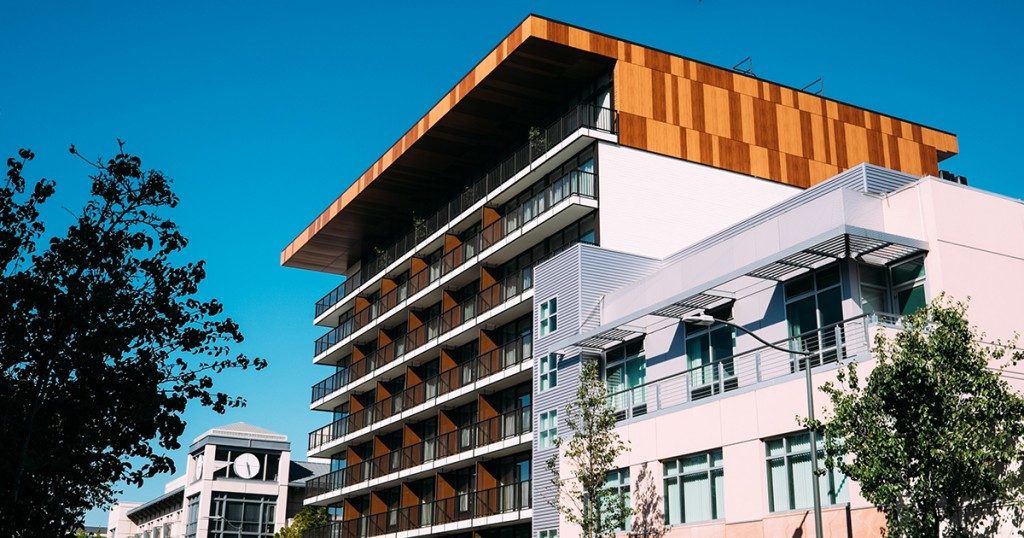 Specific to the experience on property, we partner with the Health Club across the street to offer more variety, expert trainers and superb facilities as opposed to installing our own limited gym in the hotel. We also ensure that fresh, seasonal and healthy options are always available at our restaurant, Lure + Till, as truly representative of the California lifestyle.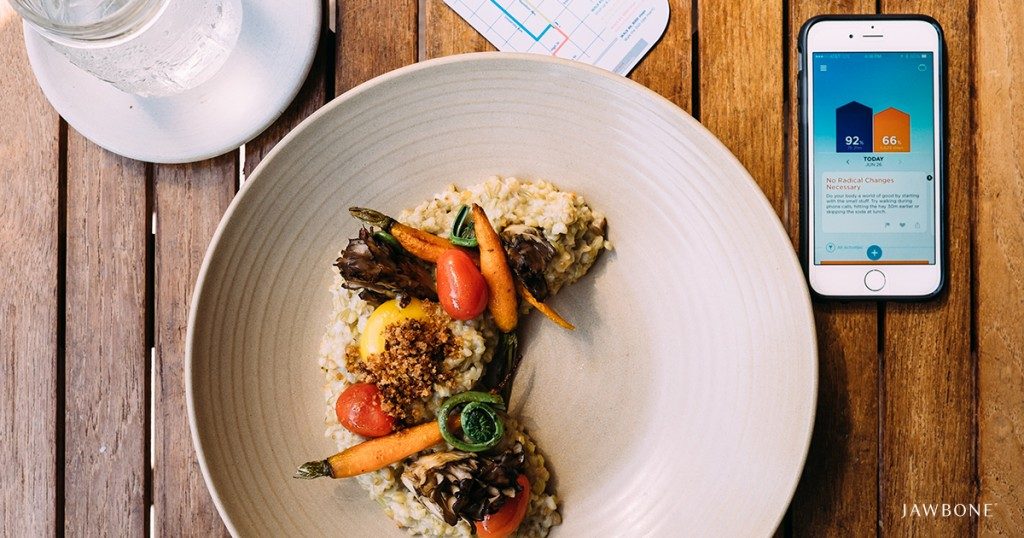 Recently, we've had a lot of fun innovating new ways to engage our guests in a healthy lifestyle and travel healthy. We now offer a Fresh Fridge option for those preferring a SMEG mini-fridge in-room, as a response to the less-than-healthy mini-bar snacks offered in most hotel guest rooms.
As a longtime professional (and personal enthusiast) within the hospitality industry, there are also a few tricks I have learned when trying to maintain my health and wellness routines while on the road:
Book Downtown Hotels. It's often best to book a downtown hotel, where the walkability factor is higher than in a suburban setting. Forego a rental car, and opt to walk as much as possible, not only upping your activity and step count, but also taking in more of the city you're visiting. I also prefer to stay at smaller hotels. The staff tend to have more time for each guest and will be more apt to share city secrets and local tips to best maximize your visit.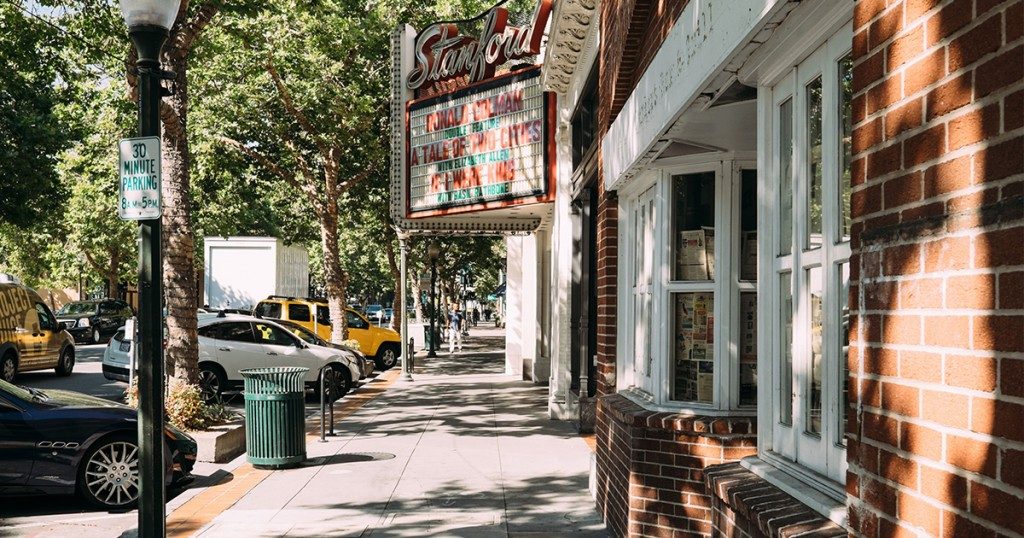 Look for Natural Light. I also believe hotel design and functionality to play a large role in my feeling balanced, calm, and healthy while traveling. As we all know, travel certainly comes with its share of stressors, and the ability to feel soothed by a hotel environment becomes hugely important. I look for hotels that offer lots of natural light, fresh air, warm colors and natural textures that provide just enough intrigue, while not overwhelming the senses. Functionality is also a major determinant of a stress-free stay. At The Epiphany, we worked hard to ensure intuitive design elements – from analogue light switches with dimmers, to various nonintrusive yet easy-to-find power outlets.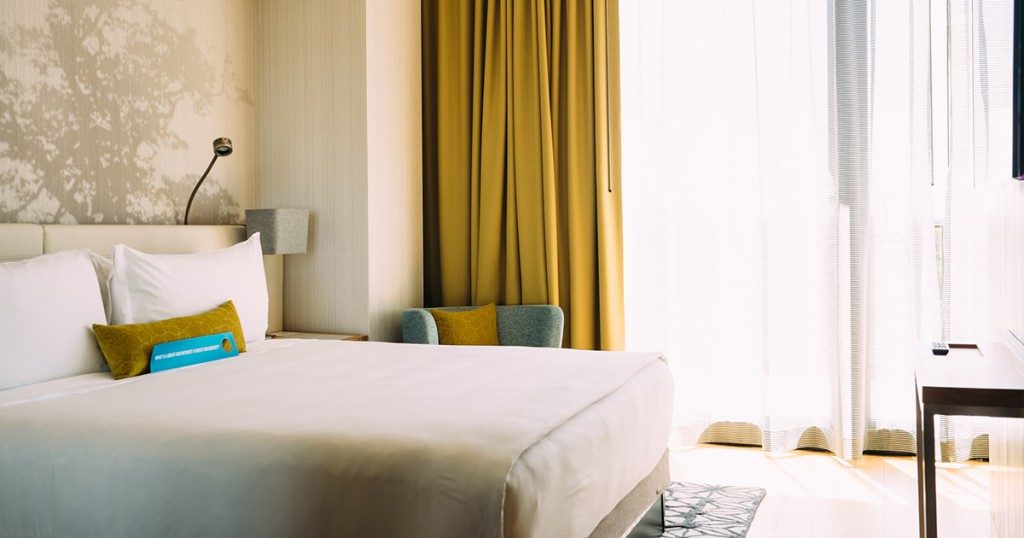 Seek User-Friendly Tech. Technology that frustrates guests quickly raises the stress level. Feeling "at home" in a hotel environment is also paramount to a balanced state of well-being. We have provided easy ways to stream personal content (iTunes, Podcasts, Netflix, etc) in the guest rooms straight to the flat screen TV or speakers. Foreign guests can even listen to international radio in their mother-tongue on our in-room Revo Radios.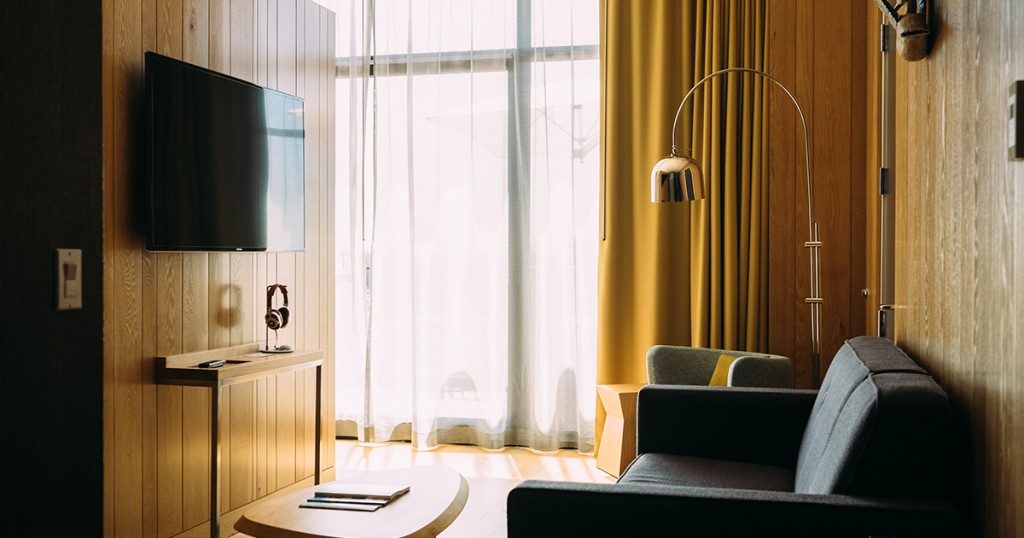 Opt for Friendly Service. Finally, there is nothing better than casual, personal service! I would rather banter with an authentic individual than listen to a stiff, formal response. Those little touches always go so far in making a guest feel calm and comfortable.