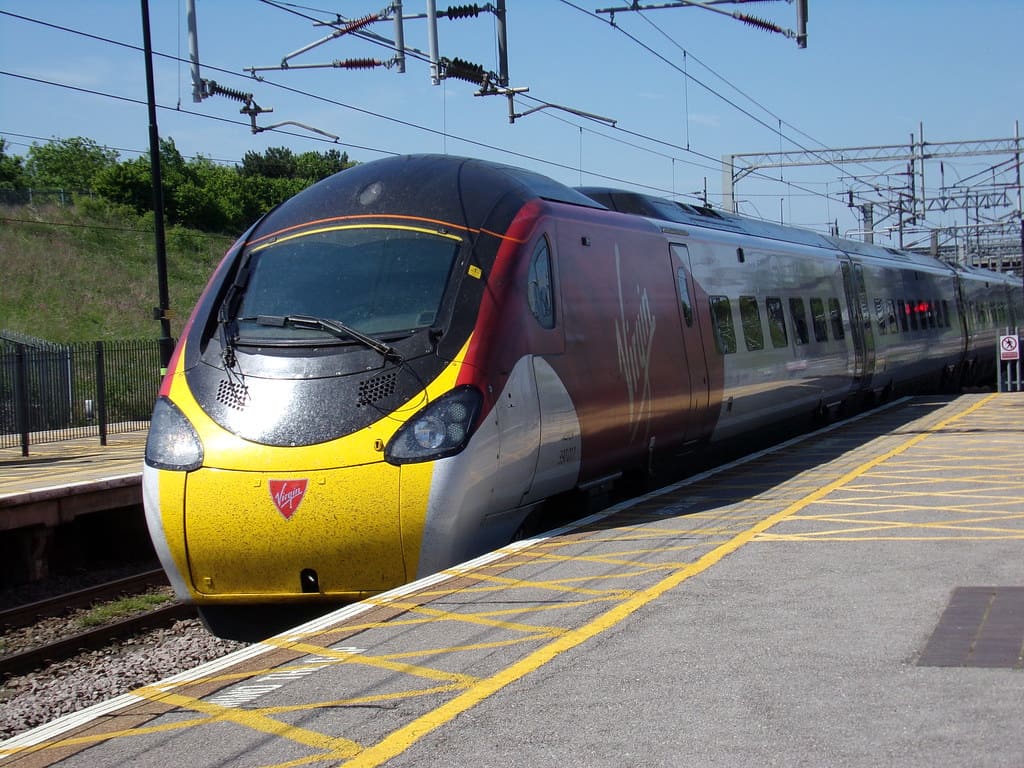 Richard Branson's Virgin Trains have lost a bid to run the West Coast mainline franchise to FirstGroup, who are supposed to start their services on the line in December, but the days and weeks after the deal announcement saw outcry and disappointment from politicians and also users of the West Coast mainline.
Following the announcement of the new franchise on the 15th August, loyal Virgin Trains customers went to social networks to share their disappointment about the new deal citing an improvement on the West Coast mainline since Virgin Trains started their service on the line in 1997 following privatisation of British train lines.
An independent petition was set up by a member of the public noting that "The West Coast Mainline's current value is thanks to millions of pounds of investment and commitment from Virgin Trains – they're not perfect, none are – but they have delivered a reliable service for 15 years and turned the line around". The petition was heavily promoted by Richard Branson and Virgin Trains it's self but the petition was also promoted by celebrities such as Lord Sugar, Jamie Oliver and Eddie Izzard. The petition has now reached its 100,000 target which means that the petition can be debated in the House of Commons.
It's believed by some that the Department for Transport chose FirstGroup due to the amount of money that they will pay to the Government, all £5.5 billion of it, compared to Virgin Trains who offered £4.8 billion, instead of the new services it will provide to customers.
FirstGroup have provided a long list of promises including:
From December 2016; 11 new six-car electric 125mph trains and 12,000 more seats per day.
Keep the current Virgin Pendolino trains.
Cut the cost of West Coast standard anytime fares by an average of 15% within the first two years.
Improved journey time of 15 minutes between London and Glasgow.
First West Coast is taking over responsibility for maintenance at 17 stations and will spend at least £22 million on a station investment programme.
New direct service from London to Blackpool, Telford, Shrewsbury and Bolton.
No job cuts to train staff or drivers.
Richard Branson fears that First Group could end up like failed East Coast franchises GNER and National Express East Coast, which both failed after parent companies could no longer pay costs to run the service and pay the government, due to the amount of money that First Group have agreed to give to the government. The East Coast mainline franchise was re-nationalised in 2009 and is now ran by government owned East Coast, which will operate the line until a new operator is found through the tender process in the next couple of years.
Virgin Trains and Richard Branson have now launched a court case against the Department for Transport as it believes that the "procurement process has ignored the substantial risks to taxpayers and customers of delivering FirstGroup's bid over the course of the franchise" and also that the DfT has ignored "it's own assessment that VTL's (Virgin Trains Limited) bid was more deliverable and a lower risk".
Branson shall meet with the Transport Committee on Monday to discuss his concerns on behalf of Virgin Trains, and the 171,000 peope who have signed the e-petition already. Writing on his blog he said that Virgin have 'not taken this decision lightly, but it is the only course now available to try to unravel this sorry process.'
The controversy around this deal won't be terminating any time soon.