"It's once again in good hands."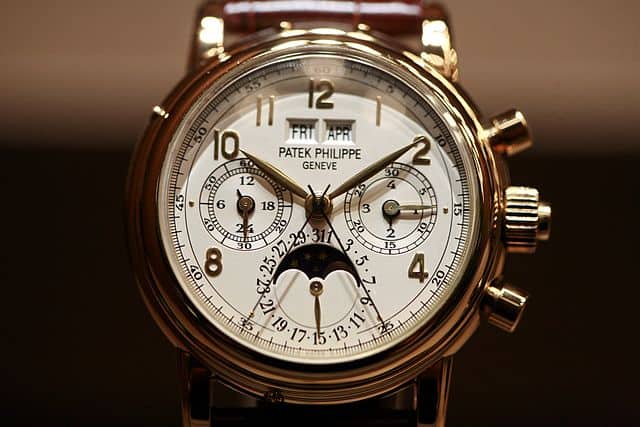 Patek Philippe is no stranger to record-breakers. The Swiss brand's Henry Graves Jr. Supercomplication pocket watch set the bar in 1999, selling at auction for a chart-topping $11 million. Last November, jaws dropped at Sotheby's Geneva when it sold again for more than twice that. While the identity of the buyer is a closely guarded secret, the man who raised the paddle on his behalf, Aurel Bacs, is a familiar face in the watch industry. A consultant for Phillips auction house, Bacs tells us what it was like to not only witness history but also play a starring role.
HODINKEE: What makes this watch so special?
Aurel Bacs: The Henry Graves Jr. Supercomplication is, in my view, not just a watch—it's the most famous watch of the 20th century. For years since its completion in 1932, it was considered the world's most complicated watch, until Patek Philippe's Calibre 89 [released in 1989 to celebrate Patek's 150th anniversary]. It's mythical—a grail, made out of the dreams of watch collectors. This should only be in the hands of a collector who fully understands its historical value. I'm delighted to say that has always been the case—it's had few owners and is once again in good hands.
HODINKEE: What was it like raising the paddle for the final bid?
Aurel Bacs: The atmosphere was electric. I saw the faces of collectors, industry leaders, important dealers, people who had no direct association with Patek Philippe or with 20th-century pocket watches but knew this was an event not to be missed. The room temperature, to me, felt like over 30 degrees Celsius. They had to open the windows so we could breathe. It was incredible. The outcome [of an auction] is often predictable. One knows who in the room is likely to raise a paddle or not. But with such an important watch, anything was possible. That added to the drama.
HODINKEE: What does the final hammer price mean for the future of the watch industry?
Aurel Bacs: To me, this price is absolutely appropriate. For an amount north of $20 million, you can acquire today museum-quality Impressionist paintings, rare diamonds, or one of the world's most important vintage motorcars. Please, don't misunderstand me. I'm fully aware that $20 million for a watch is an extraordinary amount of money. But like painting, sculpture, jewelry, [watchmaking] is an art.