Mexico really is one of the most beautiful holiday destinations in the world. There's so much to see and do you'll fall in love with this country before you even arrive, that's if you haven't already. Cancun is Mexico's premier destination and one of the many highlights that brought me to this part of the world is the excursions, and there are plenty of them. Here are some of my favourites.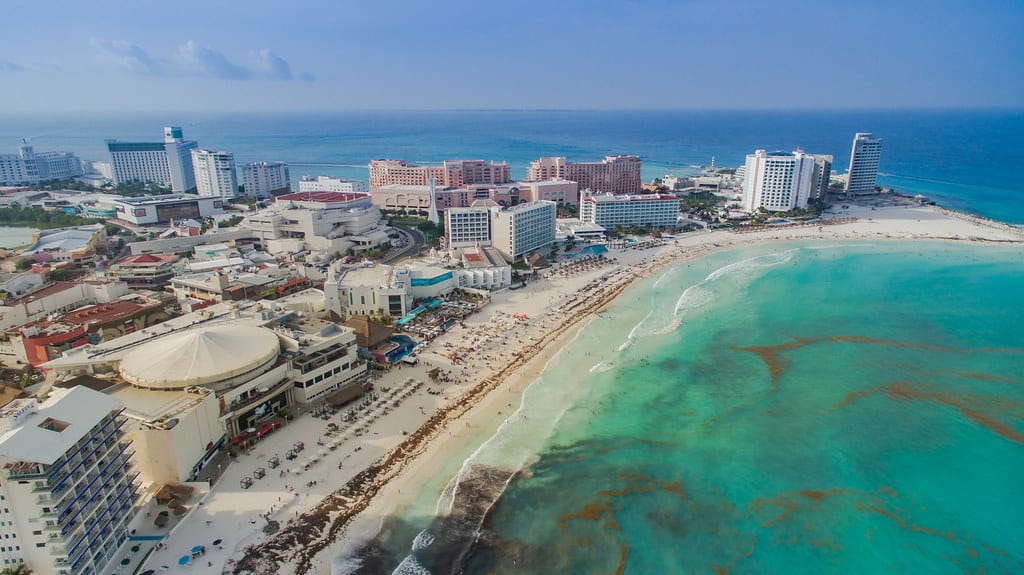 1 Chichen Itza
Take a step back in time and learn all about one of the largest Mayan archaeological sites in the world. Chichen Itza is a must-see on your travels to Mexico. It's one of the new Seven Wonders of the World and is a World Heritage Site. With its wonderfully preserved structures and stunning architecture that dates back over a thousand years, you'll be struck by the sheer beauty of this place. The 'El Castillo' pyramid-shaped temple is an iconic landmark.
Excursions to Chichen Itza run six days a week (Monday-Saturday) and take approximately around three hours from Cancun. I'd recommend an early start if you want to get there before the crowds start gathering.
2 Xcaret
If you're looking for something more family-orientated, then Xcaret will be just right for you. It lives up to the reputation as the number one attraction for Cancun and the Riviera Maya. Experience more than 50 attractions throughout the park, from the exhilarating zip line to swimming in the underground river and watching spectacular entertainment showcasing the history of the Mayan culture.
Excursions to Xcaret run daily. It's located in the heart of the Riviera Maya, approximately one hour from Cancun and just 15 minutes from Playa del Carmen.
3 Tulum special
On the Caribbean coastline lies the town of Tulum. Just like Chicken Itza, Tulum is famous for its well-preserved Mayan ruins, but with one big difference, it's breathtaking coastline. The white sands are loved by locals and travellers alike and the calm waters around Tulum are rich in marine life making it ideal for snorkellers.
Excursions to Tulum run on Wednesdays and take approximately two hours from Cancun.
4 Jolly Roger
For the best show in Cancun, the Jolly Roger pirate show invites you aboard to join the party. With live music, impressive special effects and family fun, you're guaranteed an evening that you won't forget. With a gourmet dinner, that includes 11 different options of international cuisine and an open bar, the party atmosphere will be in full swing from the off.
The Jolly Roger pirate special takes place every Monday, where you'll depart from the El Embarcadero Playa Linda pier at 6:30pm and return at 10pm.
5. Coco Bongo
A unique experience in the heart of Cancun's Hotel Zone, Coco Bongo know how to put on a show. With flying acrobats, outstanding musical tributes and a lively atmosphere from the get go, it's one big party from the moment the sun sets until the early hours. Once the wonderful show finishes, the fun doesn't end there. Coco Bongo then turns into a nightclub where you can dance well into the night.
Coco Bongo takes places six nights a week (Monday-Saturday), it starts at 9pm and finishes at 4am. The minimum age is 18 years old.