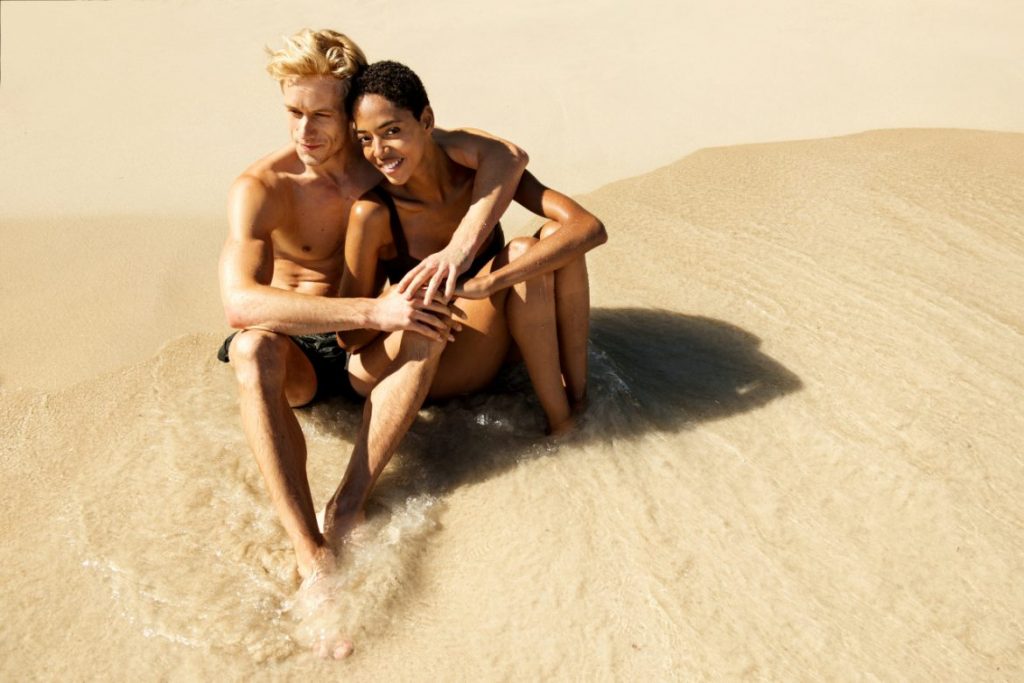 When you're on holiday with that special person, you don't have to choose between catching flights and emotions. Going away is the perfect opportunity to get to know one another better, ramp up the flirting and get the spark back. To find love in the water, you don't have to visit traditional destinations such as Paris or Venice. Passion can be poured into travel classics such as Majorca, Cuba or Egypt.. If you're searching for something special throughout the year, here are 7 fun activities you can do in the Canaries with your partner.
1) Love at first bite
Nothing is more sensual than having dinner with someone you love and having a glass of wine. Get to grips with the Spanish cuisine at Los Pocillos at the SENTIDO Aequora Lanzarote. For this romantic dinner, make sure you dress to impress.
2) Stargaze on the shore
Bring a blanket and enjoy a starry night on the beach. Travel to the desert part of Maspalomas, part of the dune nature reserve, which is guaranteed to be like nothing you've ever seen before. Besides, the lapping waves and magical moonlight will take you into the mood of passion.
3) Turn the heat on a Timanfaya National Park
Volcano tour is great to get those sparks flying between you and your parner. A trip here is like a ride to another world of sand is like particles of lava. From black to orange and red, this volcanic landscape explodes with colors.
4) Reconnect or get to know each other better with a local water sports surf lesson.
The surfing is popular in Canary Islands, so grab a board and get a little flirty in the water. Whether you can't ride the waves or not it doesn't matter, you'll have plenty of fun putting the motions to the test.
5) Picnic at Garajonay
National Park Go to the local grocery store and pick up some snacks to take you to Garajonay National Park. Littered with rivers, springs and magnificent trees, this UNESCO World Heritage Site. If you are a fan of birds, this is a great place to watch wildlife while you picnicking.
6) Take a wine-tasting trip to Toast to your future in a stunning Tenerife vineyard.
Read about wine-making history and try one or two glasses. Whether you're choosing sweet or dry, get advice on which wine to complement your home meals.
7) Pamper yourself at the spa
Make sure all the enjoyable events are balanced with some downtime. Taking a day out to chill around the pool together is perfect. At the stunning Sunprime Atlantic View in Gran Canaria, take it one step further and get a spa treatment.