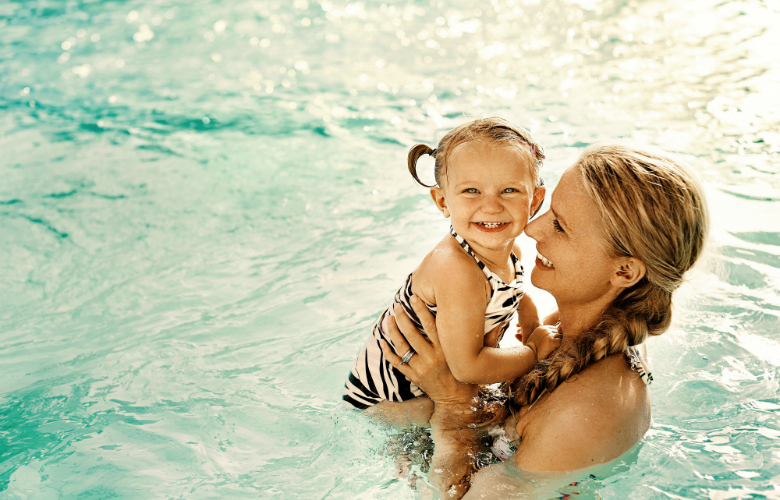 Sharing your life with an infant can be a challenge at times. So taking baby abroad might seem like a step too far. If a stroll to a local café seems difficult, will you be able manage a trip across the Med?
The simple answer is yes, of course you will. Travelling with a tot is a lot easier than you think. Babies stay where they're put. They don't argue about where to go and what to do (that'll come later). They actually need very little in terms of essentials, just milk and water for those under six months, plus a little puréed food if they're older. So it makes sense to take advantage of this infant stage to get back out there. Well, why not start as you mean to go on?
The best places to go on holiday with a baby boast handy beaches, lots to do and easy access to facilities and supplies. Plus, family-friendly hotels with a team of staff who are used to babies will happily give you a moment's rest during breakfast or dinner.
Our list of the best holiday destinations with a baby is a great starting point. But nowhere's off limits if you're organised and determined enough to make it work. Before we start, here are a few tips to help you choose your perfect child-friendly resort.
Tips for travelling with tots
Self Catering might appeal with a little one because it offers flexibility. But don't rule out All Inclusive. If you're breast or bottle-feeding, it'll reduce your stress and up the relaxation factor to have no shopping or meal prep to worry about. And the catering team will be more than happy to warm up a bottle or provide boiled water for making up feeds.
Stick to the five-hour rule when flying with young babies, although shorter is most definitely better. Babies might fly for free, but with no seat of their own, they'll be passed between you and your partner, which can get tiring after a while. So keep the flight short if you can.
Research the weather and go for destinations with cooler temperatures. Or holiday out of season to avoid the kind of heat that'll be uncomfortable for your baby. Gentle sunshine is best for everyone at this stage, so stay in the 20s (˚C) if you can
1) Majorca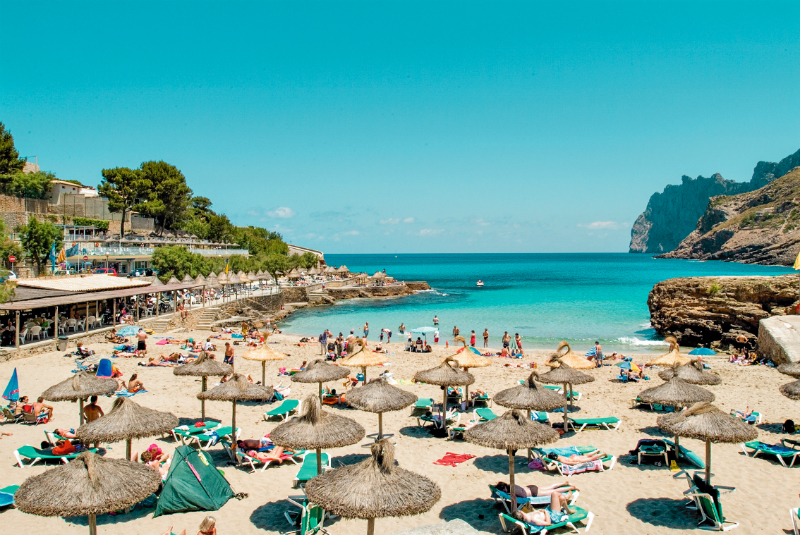 The closest destination on the list, Majorca can be reached by plane in just over two hours from Gatwick. Glorious sandy beaches dotted with small and friendly resorts make this a great place for families. Temperatures are not excessive either, reaching a pleasant 25 to 27˚C in May and June. Avoid the height of summer to be sure of a comfortable stay.
Try the Sunwing Cala Bona in a resort that's been a firm favourite with families for decades. And with an on-site supermarket and Happy Baby Rooms (with a cot, high chair, potty, steriliser etc.) available, you won't need to search high and low for supplies.
2) Croatia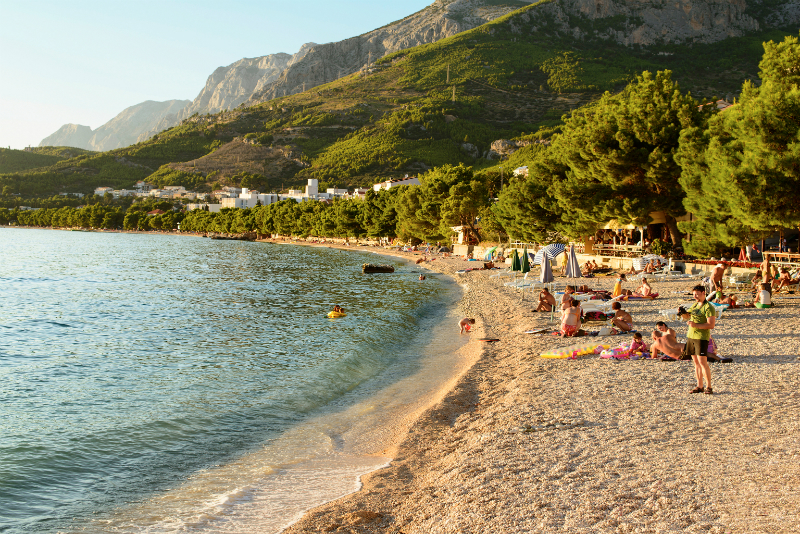 This may be a surprising one, but reachable in just three hours, Croatia's Dalmatian Coast is a delight for couples with babies. Stunning scenery mixes with great beaches and temperatures that tend not to go above 30˚C, even in July and August.
Croatia is a very family-centred destination and you'll be welcomed with open arms. Try smartline Bluesun Neptun on the Dalmatian Coast for a relaxing, All Inclusive stay. Reviews show that Croatia is fast becoming a popular choice, with many off-grid attractions waiting to be explored. You can take a day trip to the capital Dubrovnik or plan a scenic drive to the dramatic Krka waterfalls. Baby will sleep on the way, waking refreshed and ready to go.
3) Mainland Spain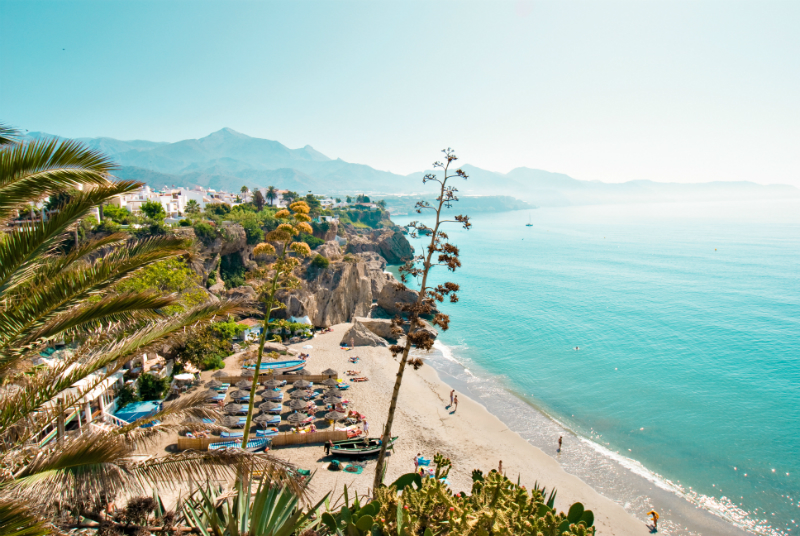 An old favourite for families, you can't go wrong with the Costas. You can fly to the Spanish mainland in under three hours for the prettiest white-washed villages, lengthy beaches of clean, golden sand and resorts that have been looking after families for generations.
With everything to hand, you can be sure of finding baby essentials in your resort or near to it. Spanish supermarkets on the Costa Brava, Blanca, Dorada and Del Sol are well known for catering to the British traveller and English-speaking hoteliers know how to treat their visitors. Try smartline Castillo de Antigua, a safe bet for spacious All Inclusive accommodation with a kitchenette, lounge and two bedrooms. Perfect for preparing meals for an older baby and a great choice if your little one is used to sleeping in their own room.
4) The Algarve, Portugal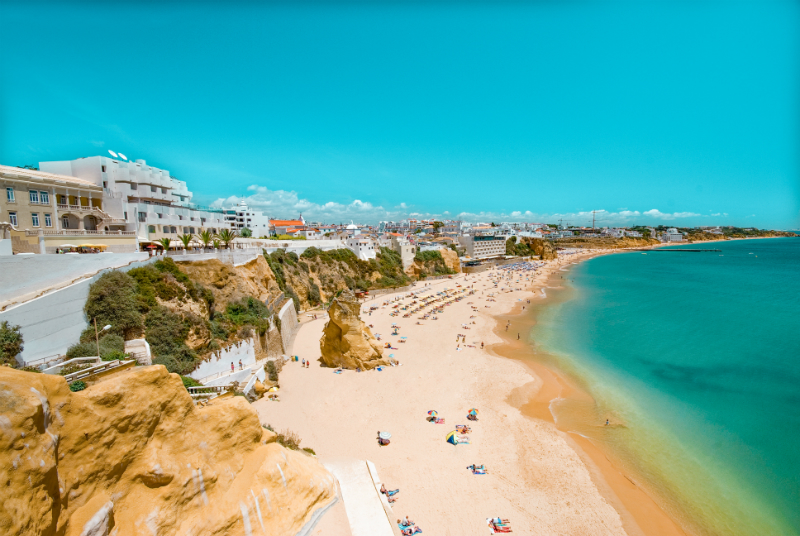 Always a popular destination, the Algarve has so much to offer young families. You'll get there in less than three hours, ready to explore a coastline that's dotted with resorts. Some are big and lively, others are small and secluded, but all are ready to welcome families to their heart. So, however you like to holiday, there's a destination to suit.
If you have children with a mix of ages, try the Aquashow Park Hotel. With plenty of water slides and kids' clubs, it's easy to keep your older children entertained, or let us do it for you. It'll give you time to spend with your baby without interruptions from brothers and sisters.
5) Bulgaria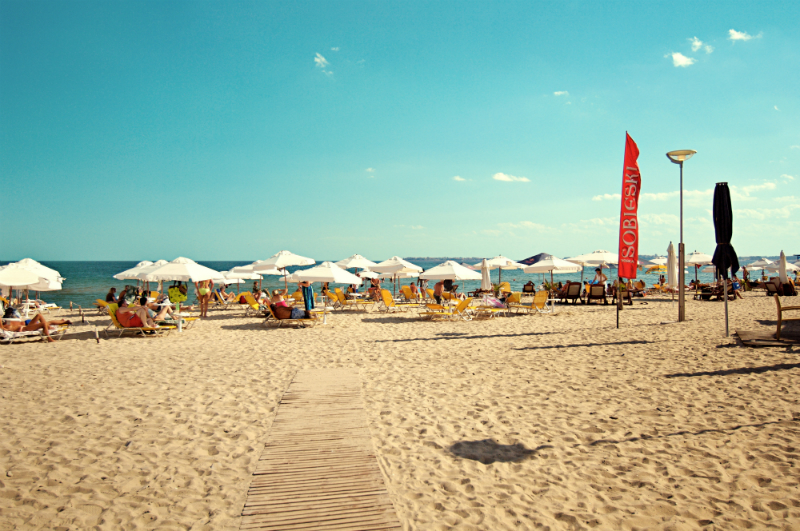 New kid on the block, Bulgaria is a great place to visit. A little further than some on the list, it takes around 3 hours 20 minutes from airport to airport, but it's so worth it. The Blue Flag beaches are clean and safe, while the unspoilt nature of these resorts puts you right in the middle of Bulgarian culture.
Nessebar is a beach resort with old and new towns to explore. So, you can shop in the day, while sampling the gentler side of the town's nightlife before baby's bedtime. Meanwhile, Sunny Beach lives up to its name. Busier than Nessebar, it has an array of eateries and lots to do, including mini-golf and an aquapark. Choose the smartline Madara for a fun, no-nonsense holiday with plenty to see and do.