lready own a Porsche? Bored by your Ferrari? Got $3.4 million burning a hole in your pocket? The new Lykan Hypersport from W Motors should pique your interest. The new sports car comes standard with some ridiculously luxe details like bucket seats with gold threading and diamond-encrusted headlights. And to answer your next question, yes, it goes fast&#8212as in zero to 60 in 2.8 seconds with a top speed of 250 mph.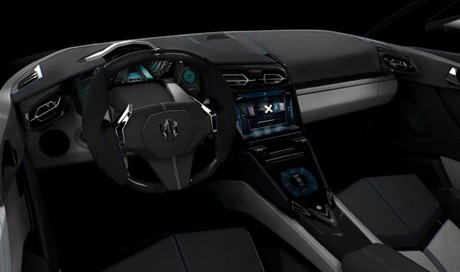 The car itself looks like something straight out of Tron (the 2010 remake), right down to the holographic dashboard display with motion-gesture controls. You can even customize it, although in this case "pimping your ride" means picking the jewels you want integrated into the design to match the paint color. As for gifts, you might not get a pine tree air-freshener, but you will get a Cyrus Klepcy watch valued at $200k. Your $3.4 million also buys you access to a 24/7 concierge service, just in case you need suggestions for where to take the model you just picked up while driving around Monaco.
Okay, let's assume you've already told your butler to alert your assistant to ask your wealth manager that you're ready to buy. Not so fast, my obscenely rich friend; W Motors is only producing seven new Lykans and is marketing them heavily towards Saudi royalty and European jetsetters. The man behind the venture is 25-year-old Ralph Debbas, who, after founding the company last year in Beirut, unveiled his creation at the 2013 Qatar Motor Show. Sadly, compulsive Internet-shopping multimillionaires can't click and buy; orders are by private commission only (contact info is available on the site).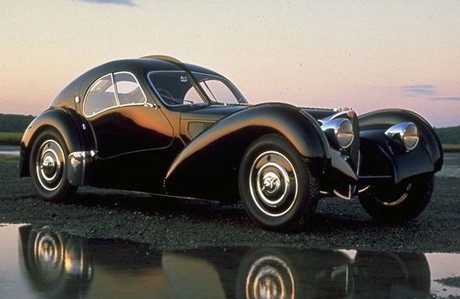 Before the Lykan hit the streets, the Bugatti Veyron SuperSport was the priciest new car around at $2.4 million (and recent rumors suggest that Lamborghini is producing a car that will cost $4 million). Of course, priceyis relative, especially when you look at how much vintage sports cars fetch at auction. To drive the point home: A 1936 Bugatti Type 57C Atlantic (pictured above) sold for $43.7 million in 2010 (jewels not included).