This elegant and cool pad on Barrow Street in New York is loaded with minimal style that's stark, but in the best way possible. Here are a few easy-to-apply-to-your-own-place design moves you can steal from it's stellar ASH NYC developed look.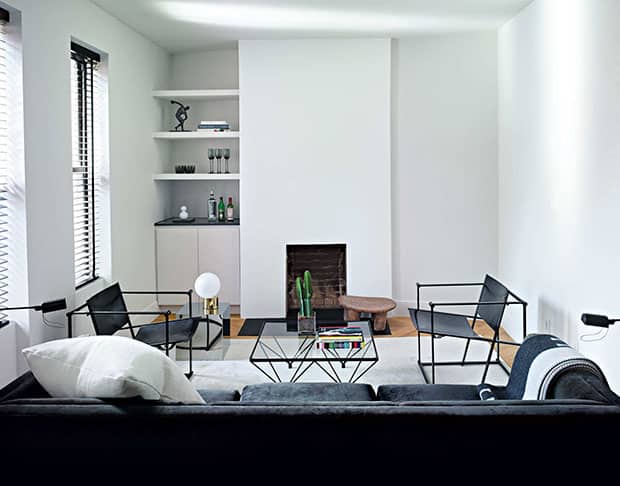 1. Not every bookshelf and every wall needs to be loaded with art and knick knacks. Sometimes, the minimal route can be just as surprising and interesting. Just make sure the rest of the place has enough high style to balance is out nicely, like pairing a plain white tee with louder pants.
2. Although practical, most blinds are less than stylish. These black ones get the job done in a more head-turning way and allow the space to look a more modern than it would with drapes or curtains providing the privacy.
3. There isn't a room on the planet that isn't significantly upgraded thanks to a Hermes blanket. Whether at the foot of your bed or gracefully placed on your sofa—it's a look that's impossible to mess up.
4. Sometimes, when it comes to pops of color, less if more. The bright and busy coffee table books stand out ten times as much because the surroundings are so wonderfully simple.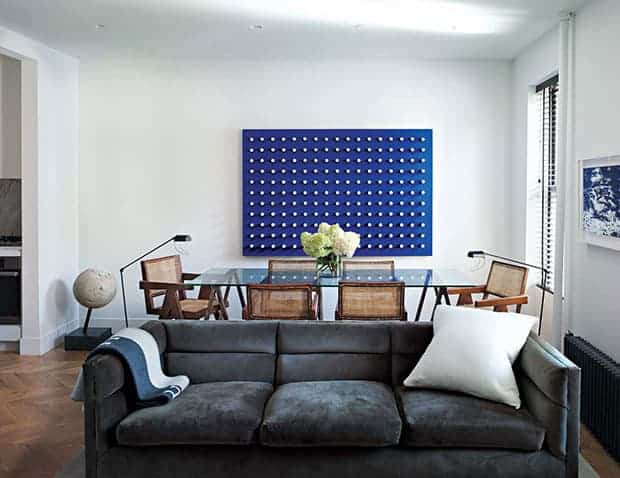 5. Three dimensional art adds serious texture and depth to any wall
6. If there are a lot of stark black and white colors in your place, brown woods, like the chairs surrounding the dining room table, are an amazing way to warm the place up.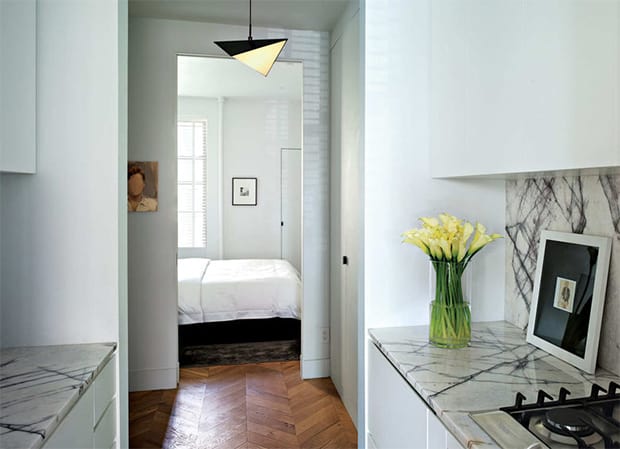 7. Don't shy away floor lamps in unusual places. Traditionally, a floor lamp wouldn't go in spots like this, but rules are meant to be broken and this one looks outstanding.
8. Hydrangea flowers are a breezy and charming look that adds to every space while still looking both masculine and cool. It brings a lot of life to the dining table as its centerpiece and the whole room would feel less alive without them.