The London-based tailor and creative director shares style tips and the everyday regimens he lives by.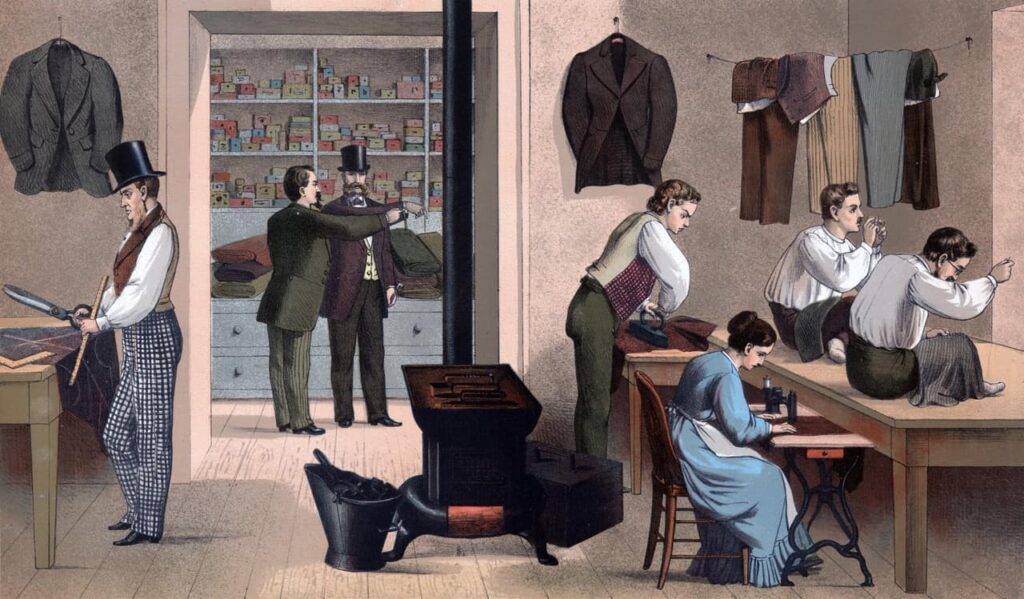 As Dunhill's new creative director, John Ray leads the storied London-based label, but let's be clear: The man hails from the land of Shetland wool. "I can wear a flannel suit all year round, even in the baking heat, because I'm Scottish," says the designer, who was previously the creative director of menswear for Gucci. Ray was drawn to the heritage of the 121-year-old house, and he pulls inspiration from the rise of car culture, which coincided with Dunhill's early years (its first collections included car horns, lamps, and goggles, earning it the tagline "Everything but the Motor"). Today, whether he's envisioning what drivers or guys taking the Tube will wear, he says, "I like to see the character of the man before I see the cloth—how he behaves, how he appropriates himself. Brits like to dress for evening, they like to wear suits to work, they have a jacket for dinner."
When Ray is not in London, he's usually in his hometown of Dundee, Scotland. And his routines in the two cities couldn't be more opposite: In London, it's theater and drinks at the Connaught Hotel; in Dundee, it's entertaining at home, cooking for family (from his mother's tattered Conran cookbook). Regardless of where he is, he has strong opinions on suiting—and a set of well-honed rituals.
Watch the Fit
"What I like about the British cut of a suit is that it's not a tight fit—it's a slim fit. I like when the length of the jacket covers the seat. There's a trend where a lot of men's jackets end at the waist, and I find those proportions look slightly challenging."
Choose Your Perfect Button-Down (And Stick To It)
"I wear classic fitted Dunhill shirts (pictured, right), always in Sea Island cotton. When you buy shirts, you want them to trace the body, not cling."
Nail the Knot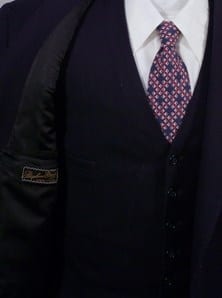 "A printed silk tie, rather than a woven one, gives a smaller knot. We Brits do a four-in-hand—it's the simplest knot in the world. As long as you've got a little dimple in it, it'll look terribly British."
Get Creative With Your Blazer
"When you travel with a blazer, there's a way where you can fold it inside out. My tailor, a Scotsman in Edinburgh named Peter Johnson, showed me how to do it. You pull the shoulders into each other, and then if you roll the jacket, it's pretty crease-free. I sometimes use it as a pillow on a plane, and it still comes out the other end."
Forget the Belt
"I started wearing my trousers hanging off of braces [suspenders], and it's changed my life. Unlike with belts, when you hitch your trousers from the shoulder, they're really stable. I like them hemmed with an angle toward the back; it's a military trick. The pant leg touches just the heel of the shoe—I prefer George Cleverly Bespoke (pictured, left) on Old Bond Street in London—and has a little, gentle fold on the front."
"A really strong cup of coffee in the morning is essential. I like to have a flat white from a little place called Workshop in London, around the corner from my office. Otherwise, I don't like to drink too much coffee throughout the day because it makes me dizzy."
Keep It Clean
"I swear by just soap and water. I don't really care what brand of soap—I just need some cold water in the morning."
"In London, my trainer picks me up about six o'clock in the morning and marches me twice around Hyde Park, which I live close to. I don't run or jog, I just walk. It's a fantastic start, even better when it's cold and frosty. In Dundee, I go to Balgay Cemetery. It's an old-fashioned Victorian cemetery with lots of rickety stairs, which sounds depressing, but because it's Victorian, it's got magnificent headstones of angels and all sorts of architectural details, so it's quite beautiful."