A list of the best tailors in the USA, plus the top made-to-measure programs and bespoke suit-makers worldwide.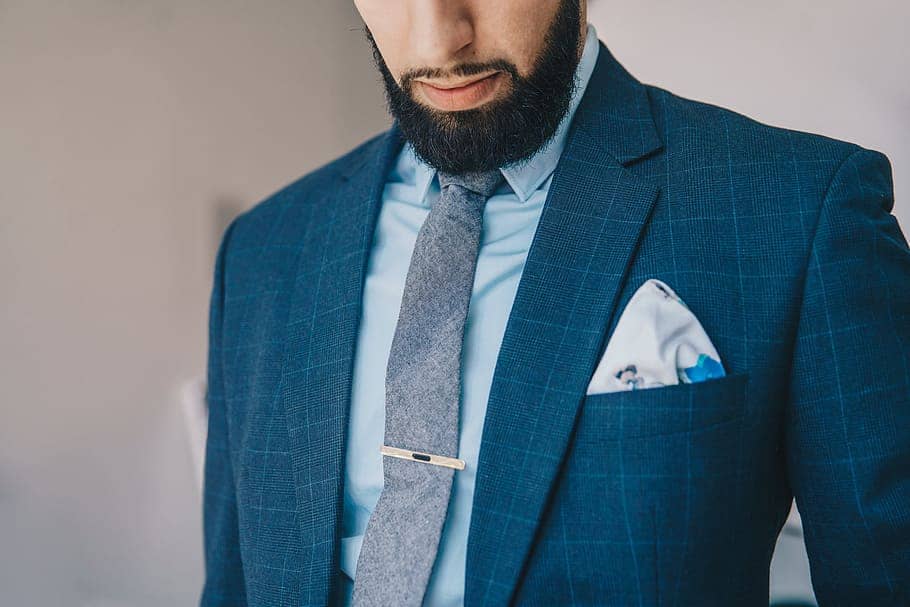 Your most important relationship is with your tailor. These 12 wizards are the best in America. Plus, the world's finest bespoke suit-makers and made-to-measure programs—so there's no excuse for ill-fitting anything anymore.
• • •
AMERICA'S BEST TAILORS
BEVERLY HILLS
Novex Custom Tailor
The Turnbull & Asser location nearby refers clients here.
9709 Santa Monica Blvd., 310-205-0421
BOSTON
Newbury Tailoring Company
Antonio Rivas, who's been tailoring for 47 years, advises getting a half-break instead of a full break, which "bunches up and looks terrible."
376 Boylston St., 617-437-9180
CHICAGO
Gus' Tailor Shop
Chicagoans know Gus for his meticulous attention to detail. You may spend an hour getting pinned, but that focus guarantees a first-rate result.
913 N. Ashland Ave., 773-276-6773
Richard Bennett Custom Tailors & Shirtmakers This storied shop is the go-to for many local athletes, including the Bears' Henry Melton and the Bulls' John Salmons.
175 W. Jackson Blvd., 312-913-1100
NEW YORK CITY
Dynasty Custom Clothing
Owner Joseph Ting offers expert adjustments of jacket sleeves (he shortens from the shoulder) and torsos (he'll tell you when it's too tight).
6 E. 38th St., 212-679-1075
Wilfred's Tailor
Many guys come to owner Wilfredo Rosario wanting to alter the shoulders of their suits. "Big is fixable," he says. "Eighty percent of the time, small is not."
277 5th Ave., 212-242-3030
Bhambi's Custom Tailors
If you get a pinstriped suit made at this 46-year-old shop (whose clients include Daniel Craig and Pierce Brosnan), owner Harry Bhambi makes sure the stripes on the lapels align with the ones on the jacket—which many top designers don't do.
14 E. 60th St., Suite 610, 212-935-5379
MIAMI
John Custom Tailoring
If you're pressed for time, owner John Khoury will do same-day alterations for no additional charge.
5609 SW 74th St., 305-667-8768
SAN FRANCISCO
Seymour's Fashions
Co-owner Ravi Bulchandani warns guys not to go too short: "The last thing you want is for part of your butt to be showing."
211 Sutter St., Suite 701, 415-421-6103
SEATTLE
Gian DeCaro Sartoria Tailors & Shirtmakers (Pictured throughout)
Descended from Italian tailors, Gian DeCaro has built an empire known for impeccable alterations, custom suiting, and a ready-to-wear line.
2025 First Ave., Suite D, 206-448-2812
Kuhlman
This old-timey shop below the Ace Hotel offers top-notch alterations, plus a bespoke suit-making service and quality menswear.
2419 First Ave., 206-441-1999
WASHINGTON, D.C.
Christopher Kim's
The Korean-born owner applies more than a half-century of experience to taking in jacket waists and tapering pants, his most common requests.
2000 M St. NW, 202-955-5467
LONDON
Henry Poole & Co.
The first tailoring shop on Savile Row, this seventh-generation family business is credited with inventing the tuxedo. (From $5,100.)
15 Savile Row, 44-20-7734-5985
LOS ANGELES
Jonathan Behr Bespoke
Known for his bold patterns, punchy linings, and waistcoats, the 46-year-old Behr's shop is frequented by Mad Men's wardrobe department. (From $2,500.)
5455 Wilshire Blvd., 323-326-8792
NEW YORK CITY
Mr. Ned
Beloved by Wes Anderson, Istanbul native Nuran "Ned" Mateosian aims to make garments that reflect the sensibility of the wearer, not the tailor. (From $950.)
137 Fifth Ave., 212-924-5042
PARIS
Cifonelli
The 134-year-old suit-maker is renowned for its unique shoulder, attention to detail—only the Cifonellis cut fabric—and blending of Italian and French traditions. (From $6,500.)
33 rue Marbeuf, 33-1-4359-3913
MILAN
Gianni Campagna
A winner of the Golden Needle (tailoring's Oscar), Campagna hand-stitches 99 percent of each suit—a jacket typically takes 60 hours of work. His son, Andrea Campagna, travels to work directly with clients in both Milan and the U.S. (From $6,500 in Milan; from $7,900 in the U.S.)
24 Via Palestro, 39-0277-8811
• • •
ALFRED DUNHILL
Established: 2003
Silhouettes: Two (the classic St. James and the slimmer Belgravia)
Options: More than 250 fabrics; single- or double-breasted; peak or notch lapels; working buttonholes; ticket pocket
Wait: Eight weeks
Price: $2,200 to $6,500
SALVATORE FERRAGAMO
Established: 2012
Silhouettes: Two (the traditional Tailor and the more fitted Derby)
Options: About 250 fabrics; single- or double-breasted; flap or besom pockets; working buttonholes; horn, metal, or mother-of-pearl buttons; embroidered initials
Wait: Five weeks
Price: $2,200 to $9,000
ERMENEGILDO ZEGNA
Established: 1972
Silhouettes: Three (the Contemporary Milano, the Modern Torino, and the handcrafted Premium)
Options: More than 750 fabrics and limitless combinations of models and details
Wait: 28 days in store
Price: Starting at $3,395 for a two-piece suit and $2,495 for a blazer
BRIONI
Established: 1970s
Silhouettes: 15 (including the ultra-trim Brunico and the relaxed Piuma)
Options: 300 fabrics; single- or double-breasted; peak or notch lapels; lapel width; working buttonholes; ticket pocket; linings
Wait: Six to eight weeks
Price: $6,000 to $40,000
RALPH LAUREN PURPLE LABEL
Established: 1997
Silhouettes: Two (one tailored or custom, one traditional)
Options: 400 fabrics; two or three buttons; peak or notch lapels; throat latch
Wait: Six to eight weeks
Price:$5,600 to $34,000