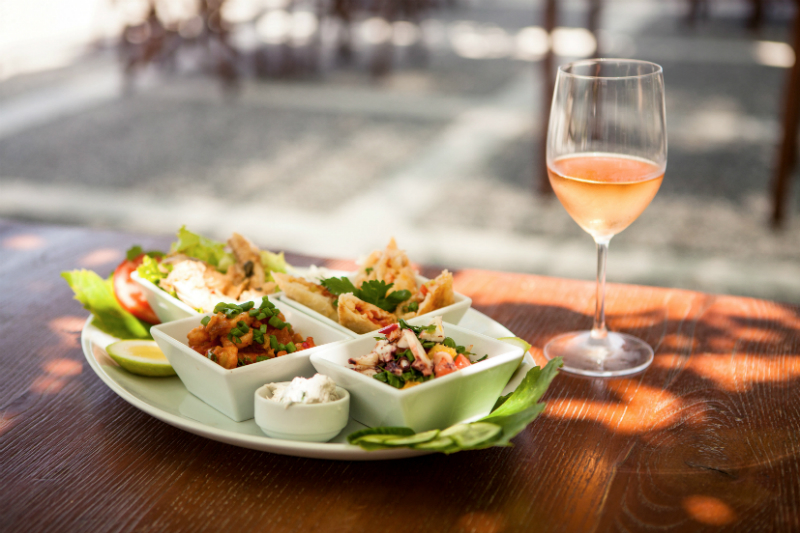 Turkish food is incredibly popular, tasty, and so on-trend right now. It's delicious, especially when you try some authentic dishes made by real experts. If you're about to jet off to this gorgeous country, you're in for a culinary treat.
So, we've put together a list of our favourite Turkey restaurants to help you make the most of your stay.
Ulus 29
Enjoy a beautiful meal on the terrace while savouring the gorgeous views of the Bosporus and the bridges of Istanbul. If you're after authentic Turkish food, this place won't disappoint. They're famous for using traditional cooking methods and fresh ingredients. For the full Ulus 29 experience, try some of their own dry-aged meats.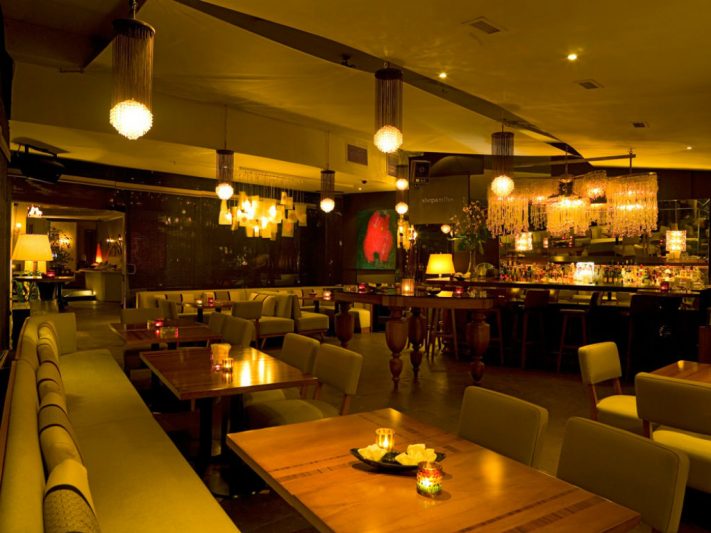 Image courtesy of www.howtoistanbul.com
Karaköy Lokantası
Karaköy Lokantası's trademark décor of dark turquoise tiles and exciting art adorning the windows creates a vibrant atmosphere.
If you visit during the day, you'll enjoy a variety of home-cooked Turkish meals, whereas the evenings showcase a fabulous selection of meze and fresh fish. There's plenty of raki to wash it all down with.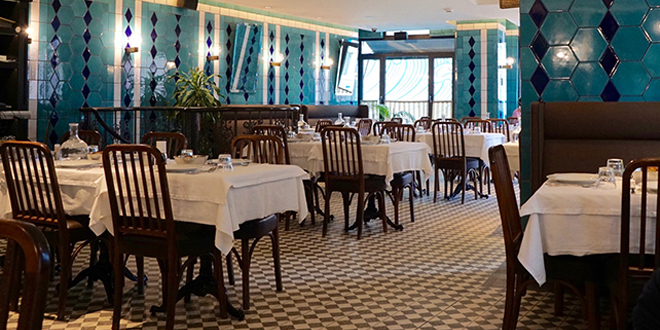 Orfoz
If you're travelling through Bodrum, and love seafood, then Orfoz is the place to be. You can enjoy delights like smoked eel, sea snails, clams in a zesty lemon dressing and fresh mussels.
Be sure to order a glass of their white wine; it's an absolute must.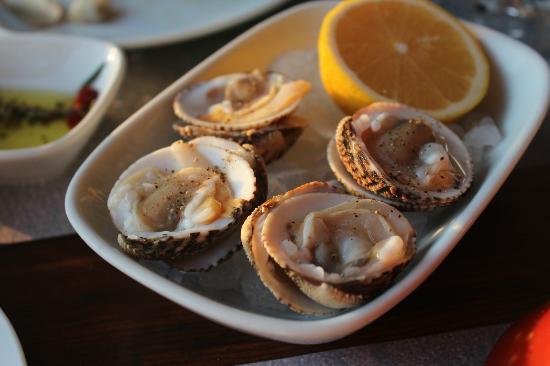 Yeni Lokanta
Yeni Lokanta is another gem in Istanbul's culinary crown. You'll find excellent Anatolian recipes, fresh ingredients and modern presentation.
Sample one of Civan Er's tasting menus, they're always mouth-watering. There's nothing better than enjoying the work of a celebrity chef.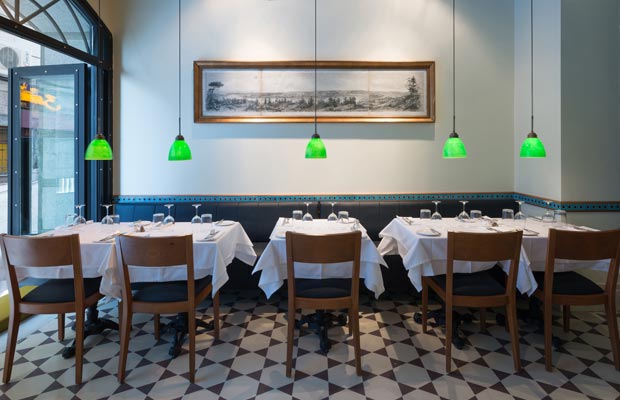 Alancha
The softly lit ambience provides an intimate atmosphere, which is great if you want to enjoy a romantic meal with your better half. The tasting menu inspired by traditional Anatolian cuisine is divine, so you're sure to have a fantastic dining experience.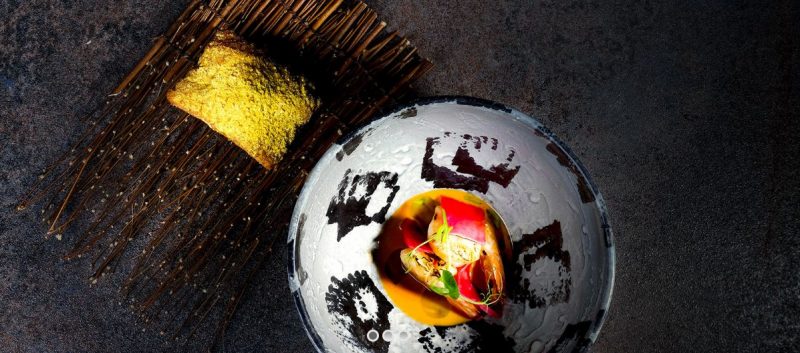 Bebek Balıkçısı
Bebek Balıkçısı serves some of the best seafood ever to grace Istanbul. The restaurant is situated right on the Bosporus, amidst a classy neighbourhood. This only adds to the sophisticated vibe of the setting. You'll enjoy authentic meze and grilled fish, then wash it down with a shot of raki. It's a fantastic way to round off a brilliant meal.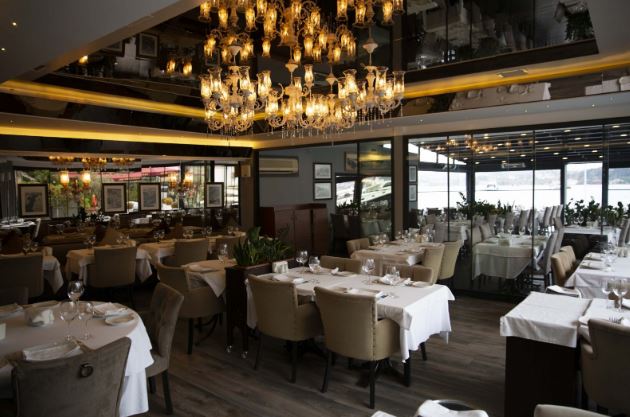 Yeni Lokanta
If you want to sample traditional Turkish cuisine with a modern twist, this is the best place to be. Chef Çivan Er, Yeni Lokanta works culinary magic. It's one of the most popular spots in Beyoğlu, so booking in advance is essential.
Diners enjoy a wide range of unique meze. The bulgur wheat accompanied with sour cherries is always a favourite.
If there's just two of you, you can't go wrong with the taster menu. Enjoy an array of starters, main courses, and desserts. Then, finish it off with a steaming cup of coffee. What could be better?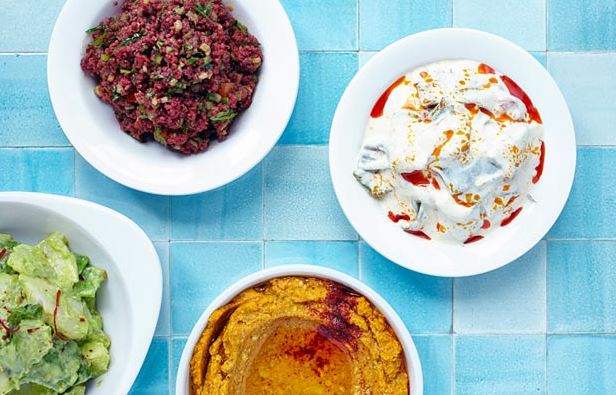 Balıkçı Sabahattın
Don't let the simple exterior fool you; it's one of the best seafood restaurants around. The food is divine, which is why you'll find as many locals as tourists dining here.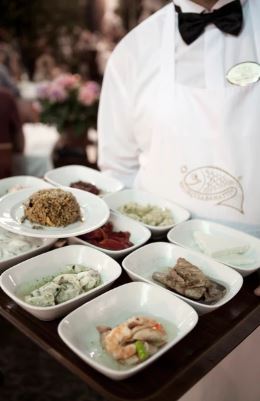 Giritli
Located near the Sea of Marmara, just a short walk from Sultanahmet, this is one of the greatest restaurants in Turkey for indulging in an All Inclusive tavern themed meal. Diners enjoy an abundance of Cretan-style meze. The fish-based starters are always a crowd pleaser, and grilled seafood for mains are superb.
Be sure to sample either a glass of their locally brewed wine or one of their famous beers; these complement the food perfectly.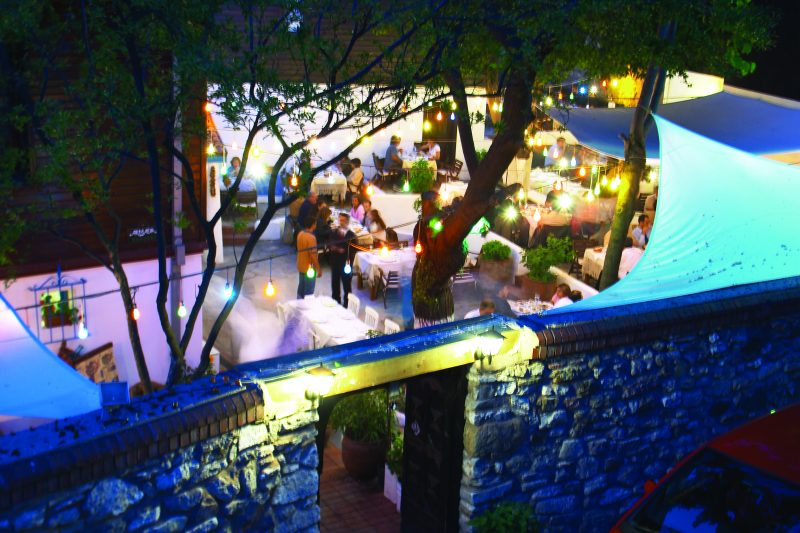 Akdeniz Hatay Sofrası
Located in Aksaray, next to the Historia shopping mall, this eatery's incredible for experiencing the very best of south-eastern Turkish food. Their signature main of rice-stuffed chicken is brought flaming to your table; it's as dramatic as it is tasty.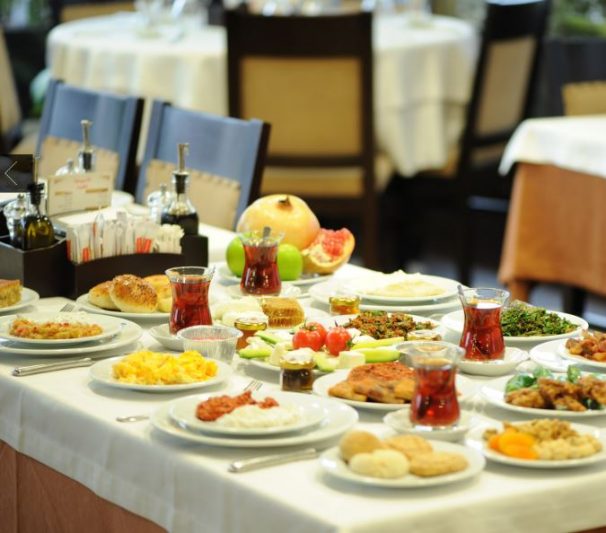 Asitane
If you want to taste an array of Ottoman favourites, then Asitane is a fantastic place to eat. The restaurant boasts a delightful courtyard garden, overlooking the stunning Kariye Museum. The views are sensational, and the food is top-notch.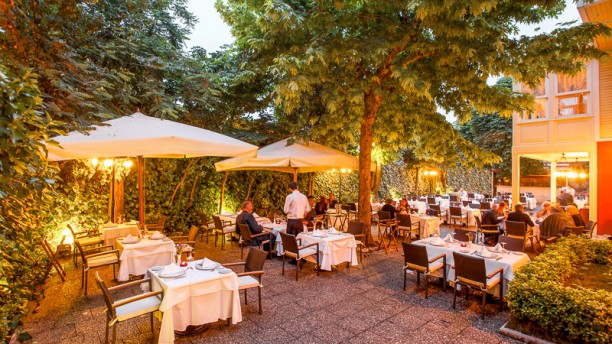 Hamdi Et Lokantası
If you love authentic Turkish kebabs, delicious grills, and sweet baklava, this is a wonderful place to visit. The views of Golden Horn are breathtaking, which only adds to this place's charm.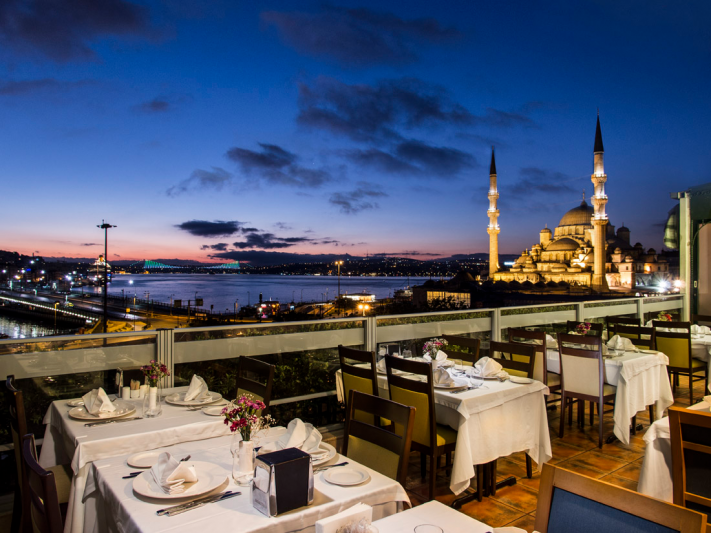 Khorasani
Unlike most Istanbul kebab joints, it's conveniently located in the heart of Sultanahmet. The kebabs are nothing short of perfection. Here you can try all sorts of south-eastern specialities, and an incredible array of meze. The drinks prices are astonishingly reasonable. What's not to love?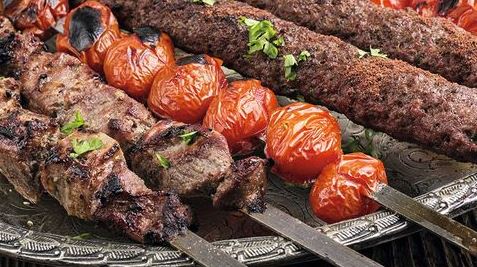 Amedros café
This is a bistro-style café boasting a variety of dishes. They serve everything from traditional Ottoman cuisine to international themed food. You'll be sure to get a hearty portion served in a relaxed atmosphere. It's a fantastic place for unwinding with friends after a hectic day of sightseeing.
Smartline Flamingo Hotel, Dalaman, Olu Deniz
If you're in Dalaman, head over to the Flamingo Hotel for one of their Turkish themed nights. The food's delightful, especially the authentic kebabs. Plus, you'll enjoy a fabulous display of belly dancing. It's a fun-filled evening brimming with Turkish culture.
Beyoğlu
This rowdy tavern is located in the contemporary Beyoğlu district. The rakı is flowing, and the meze is beautifully fresh. If you're after a high-quality meal that's excellent value for money; then the fixed menu is well worth a try.
Memedof
This is another one of Bodrum's best restaurants. They serve astonishing seafood, so it's a must-see if you're visiting during the summer months. Book in advance to avoid disappointment and ask for a table near the beach.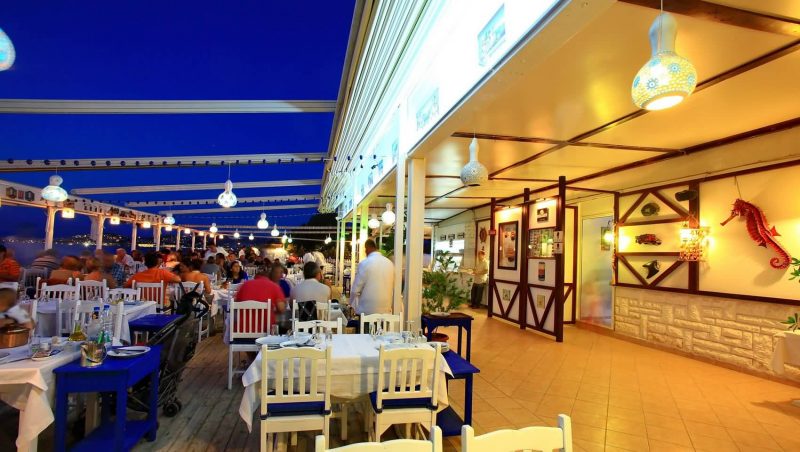 Çiya Sofrası
This is one of the best-regarded restaurants in the area. Whether you want a delicious kebab or a delightful plate of meze, you'll enjoy a fabulous dinner.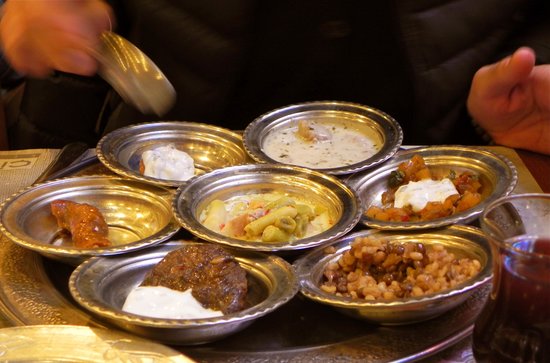 Râna Meyhane
If you're after a fusion of Mediterranean and Ottoman flavours, it's a great restaurant in Istanbul. It overlooks the Bosporus and boasts contemporary flair mixed with modern style décor. Râna's wine list is to die for. They've won an award from Gusto magazine, ask your waiter to pair the perfect wine to complement your meal to ensure you get the ultimate experience.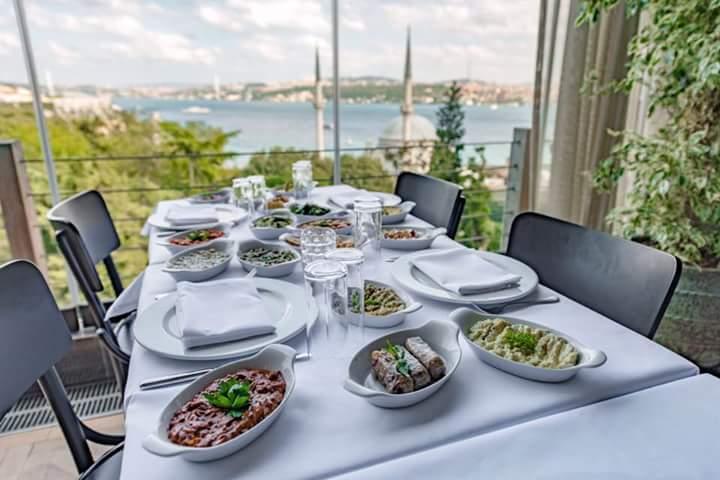 Borsa Restaurant
Arguably, we've saved the best until last. It's ideal if you're after a fine Turkish dining experience. It's sophisticated, it's classy, and it serves food that exudes elegance. The stuffed vine leaves are out of this world. This is honestly one of the top places to eat in Turkey.