All too often we assume that when booking a family holiday, you have to sacrifice the life of luxury that you maybe grew accustomed to 'BK' (before kids). But that really isn't the case. If you love nothing more than lavish hotels and first-class facilities, but you want somewhere that your little ones will love and be entertained too, then I have some incredible options for you. Read on to learn more about eight luxury family hotels that are great for kids too.

1) Ocean Beach Club by Sunwing, Gran Canaria
With its modern design and beachfront location, you're onto a winner if you choose this hotel for your family holiday. The beach is nice and peaceful; perfect for the little ones to enjoy a paddle. And they'll love the Lollo & Bernie Kids' Club too. Why not treat yourself to a luxurious spa treatment while they're there?
2) Liberty Hotels Lykia, Turkey
You'll be hard pushed to find a setting more stunning than this. There's a private beach, an incredible infinity pool and you'll witness some of the best sunsets you've ever seen. The kids can make the most of the baby club, kids' club or teens' club and the amazing on-site waterpark, with its seven pools and 18 water slides.
3) Sheraton Fuerteventura Beach Golf & Spa Resort, Fuerteventura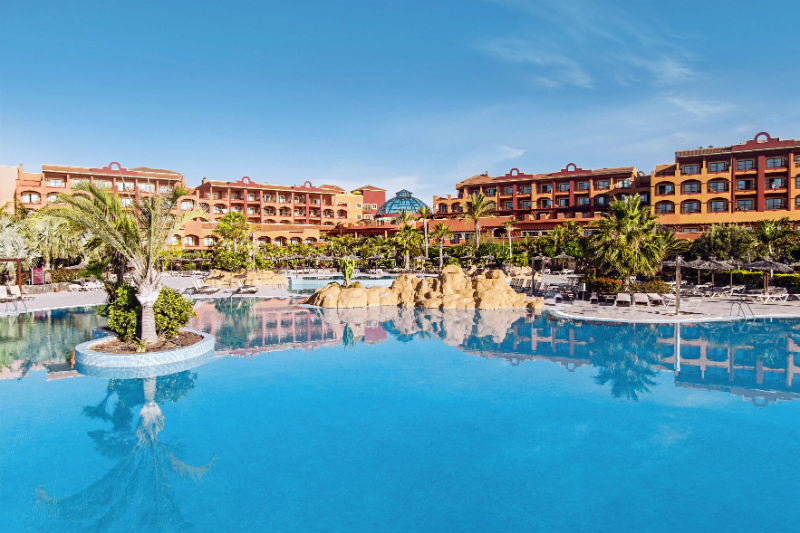 This hotel offers the ultimate in 5-star luxury, with a prime location on Costa Caleta's golden, sandy beach. There's a kids' club, a kids' pool, a playground and a playroom for the children to enjoy. And for you? You'll love the beautiful thalassotherapy spa and there are two of the island's best golf courses located right on your doorstep.
4) Princesa Yaiza Suite Hotel Resort, Lanzarote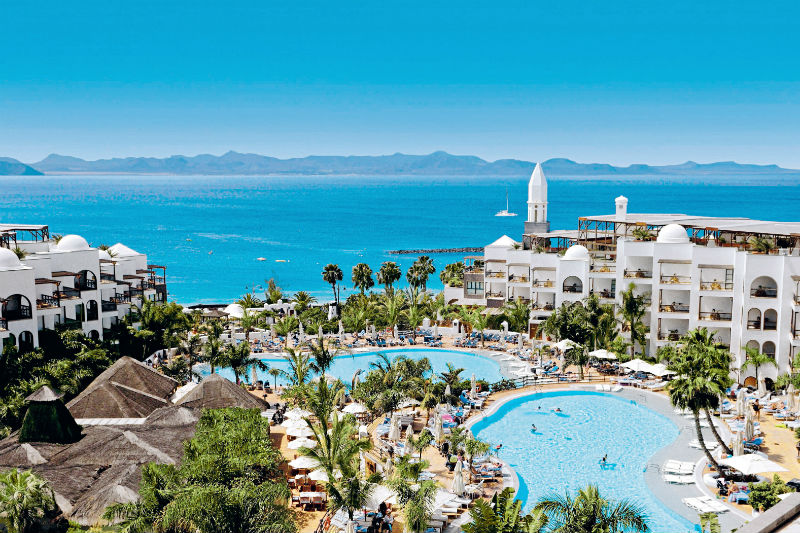 An immaculate and elegant hotel; the Princesa Yaiza has everything you need for an unforgettable family holiday. You don't even need to venture anywhere else, if you didn't want to! You'll be spoilt for choice with 13 different restaurants and places to eat. There's an excellent spa, three pools, two kids' pools, a kids' club and access to the 'Kikoland' children's fun park.
5) Viva Zafiro Alcudia & SPA, Majorca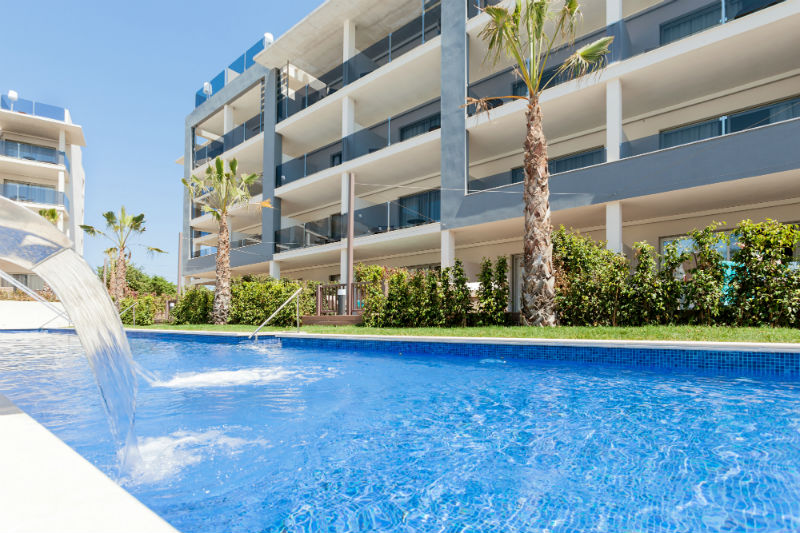 Located right by the beautiful Alcudia Bay, this hotel is stylish and classy. There's a great variety of different sports and activities to keep the whole family entertained throughout your stay, plus a golf course nearby too. The kids will love the pirate ship splash park and you're bound to love the swim-up bar. Talk about effortless…
6) Hotel Botanico and the Oriental Spa Gardens, Tenerife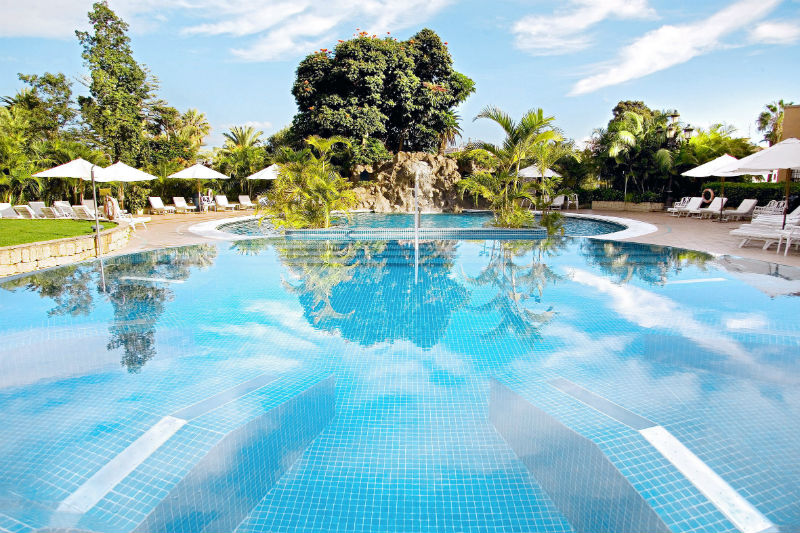 Experience a taste of Asian luxury in the heart of Tenerife. Voted number two of 80 hotels in Puerto de la Cruz on TripAdvisor, its home to beautifully landscaped tropical gardens and a contemporary spa centre. There's even a kids' educational adventure programme, which includes ecological workshops.
7) Olympic Lagoon Resort, Cyprus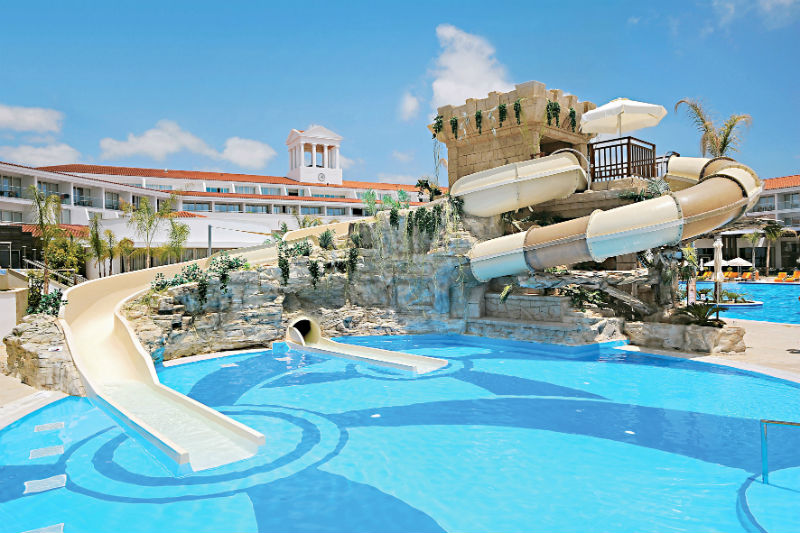 It's hard to know who'll love this award-winning hotel more; you or the kids? You can soak up the sun at the adult-only pool while the kids are off having fun at the hotel's amazing kids and teens' clubs. Or why don't you all make a splash together in the awesome pools, with their slides, whirlpools, jet sprays and lazy river?
8) Moon Palace Cancun, Mexico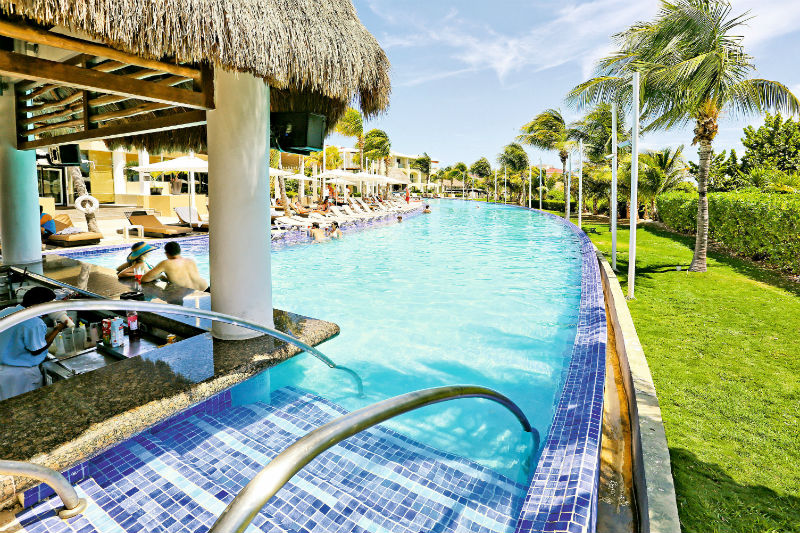 For a luxurious, faraway break with the family; it's got to be Moon Palace Cancun. You can expect all the superb facilities of a 5-star resort; from 14 restaurants and 10 bars to kids' clubs, pools and splash parks. Plus it's got excellent family suites and in-room whirlpools.