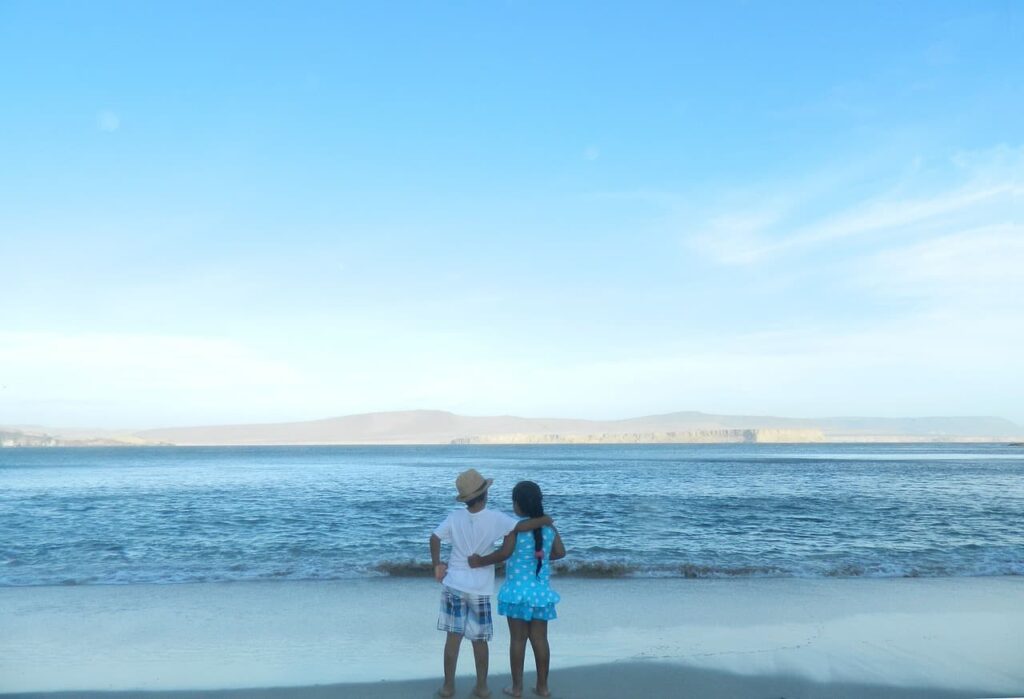 Leave your hiking boots at home—it's the 1,400 miles of Pacific coastline that makes this South American country a welcome paradise come winter.
Lima's Barranco neighborhood; Chorillos beach in Lima.
Leave your hiking boots at home—it's the 1,400 miles of Pacific coastline that makes this South American country a welcome paradise come winter.
For all their brilliance, the ruins at Machu Picchu have become synonymous with Peru itself, which obscures an underreported fact: The picturesque former Incan kingdom has some of the coolest beaches in South America, where locals and visitors alike come for upscale hotels, sublime seafood, and a thriving surf culture that dates back to the Mochica, an early tribe widely thought to have mastered the art of hanging ten 4,000 years ago. And the best part? It's summer there right now, so instead of shoveling your car out of the snow this weekend, head south and dig your toes in the sand.
Lima (pictured above)
Book a night at the "B," a boutique retreat near the water with a roof deck and rain-shower bathrooms, then take the 45-minute trip south to Punta Hermosa, where electric-blue waves wash ashore beneath ancient seaside cliffs and bars serving traditional pisco sours. At night, reserve a spot for the innovative dishes from chef Virgilio Martínez at Central, then hit El Dragón, a late-night party with different music five nights a week, where the locals dance until morning.
Alfresco dining, Máncora-style; Shady doings in Máncora.
Máncora
With its glassy ocean surface, white sand, and laid-back vibe, this formerly sleepy fishing village has been transformed into a bustling escape. Reserve a room at Máncora's Del Wawa, which offers personalized kite-surfing lessons from its right-on-the-beach perch, or at the new Máncora Marina hotel for its epic sunsets and a pool that overlooks the ocean. At night, drop in for the tuna tartare at La Sirena (51-73-258-173), an Asian-fusion restaurant opened by surfer Juan Alberto Seminario Garay, who studied at Le Cordon Bleu in Lima.
Chicama, home of the longest left break in the world; Quiet time in Chicama.
Puerto Chicama
The longest left point break in the world—a mile-long wave that takes nearly two minutes to ride—makes this secluded coastal town a necessary detour for surfing purists. But even if you don't put a board into the water, you can watch the waves from the beachfront terrace outside the high-ceilinged rooms at the Chicama Surf Hotel & Spa. Or take a short ride to visit some of Peru's most important archaeological sites—like the massive adobe city of Chan Chan. Be sure to check out the mercado, the local market in Huanchaco, for avena con chocolate, a local dish of granola and powdered chocolate.
• • •
A recent exhibition of Testino's photographs.
+The Day Trip
Mario Testino's Mate Museum
The Peruvian-born photographer is one of the country's most famous exports, and now he's brought his collection home. The year-old MATE, a redesigned 18th-century villa in Lima's historic Barranco district, holds the largest collection of the fashion legend's work—with portraits of willowy models such as Gisele, Kate Moss, and Daria Werbowy—and hosts exhibitions that focus on local artists as well.