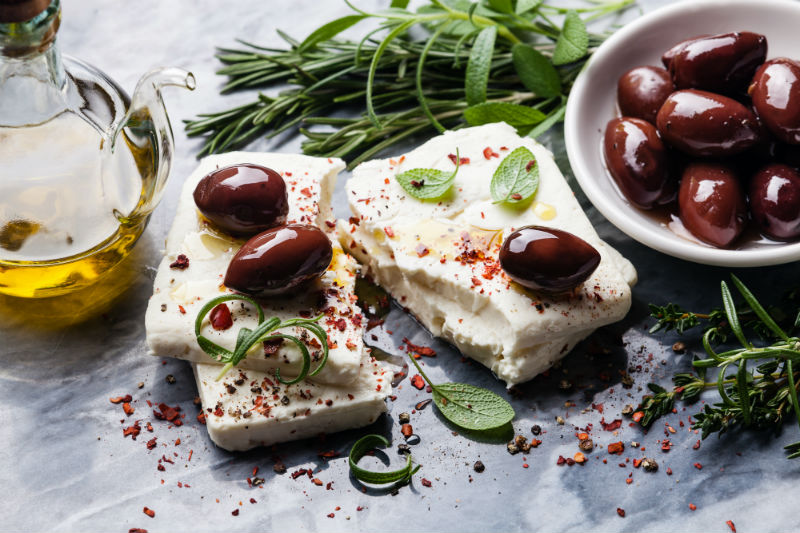 When you visit Greece, restaurants and the whole culture of eating is a big deal right across the country, which makes it an absolute haven for foodies. Both the mainland and the Greek islands offer everything from traditional taverns to highbrow restaurants. There's something to suit everyone's tastes, including regional specialities, and Michelin-starred fusion. Here's a list of our favourite restaurants, so you can enjoy the culinary delights this place has to offer.
Funky Gourmet (Athens)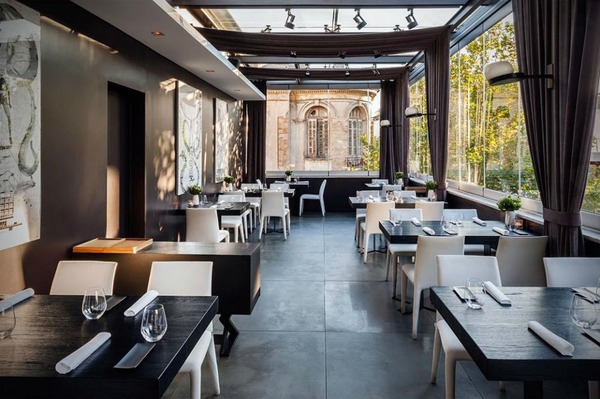 Funky Gourmet is a two-Michelin-star restaurant, and for good reason. Their menu's incredible. Located in the heart of Athens, it's renowned for its creative cuisine drawing on traditional Greek dishes. Be sure to try the bottarga tartlet with white chocolate.
Estiatorio Milos (Athens)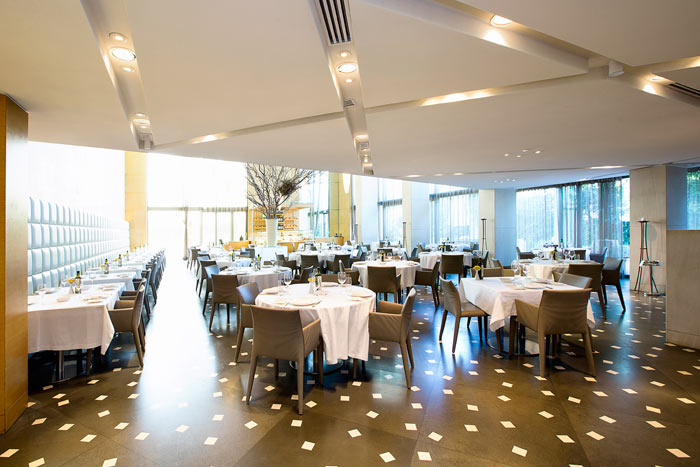 Estiatorio Milos prides itself on their use of organic ingredients to create simple yet elegant dishes. Fish doesn't come fresher than this; delivered daily and line-caught by local fishermen. Enjoy a delicious meal on the stunning veranda where the likes of Beyoncé, Nicole Kidman, Madonna and Gwyneth Paltrow have all dined. This is a testament to the astounding food and impeccable service here at Estiatorio Milos.
Kohylia (Athens)
Ideally located on the edges of the Grand Lagonissi Resort. Try to time your booking to see the sunset over the glistening Aegean Sea. Utterly ideal for savouring a romantic meal with your spouse. Enjoy Kohylia's exquisite Polynesian cuisine; each dish is immaculately presented. You're bound to have an incredible dining experience whatever you order.
Varoulko Seaside (Piraeus)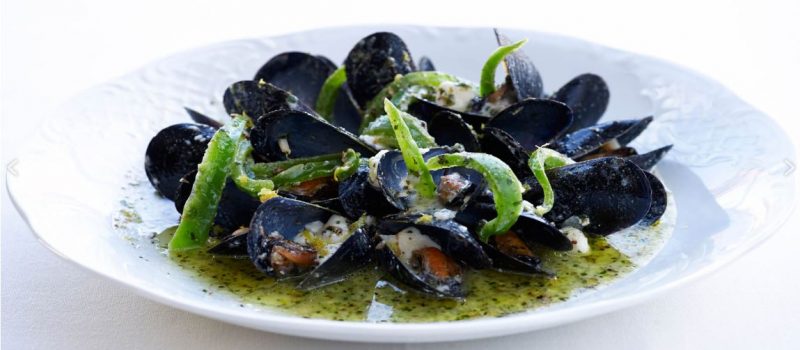 If you're a seafood lover, this is one of the best restaurants in Greece. The dishes are packed full of fresh ingredients and mouth-watering flavours. Be sure to order a dessert, Varoulko Seaside are famous for their fabulous sweet treats also.
GB Roof Garden (Athens)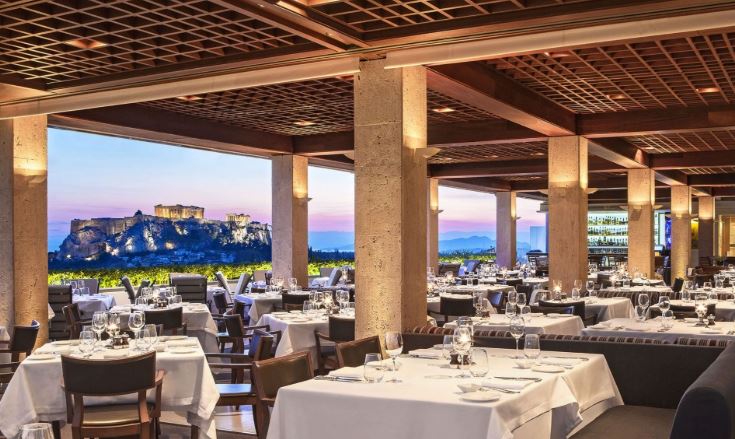 The location of this firm favourite is divine. It's beautifully situated in the Hotel Grand Bretagne and one of the best restaurants to grace the city. Fantastic food and gorgeous views, what more could you want? Sample the sea bass confit smothered in olive oil served with green vegetables; it melts in the mouth, such a treat.
Matsuhisa (Athens)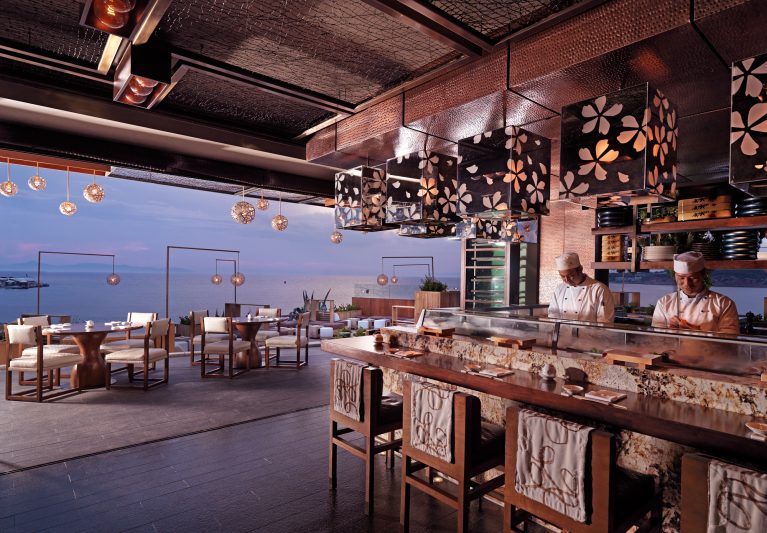 Matsuhisa's Japanese inspired menu is incredible. You won't find better sushi in the whole of Greece. We thoroughly recommend trying their signature dish, black cod miso; it never disappoints.
Tudor Hall (Athens)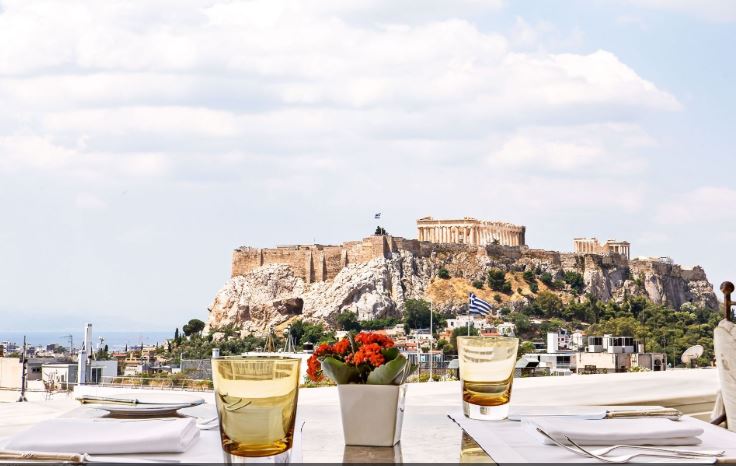 If you fancy sampling modern Greek cuisine, Tudor Hall is the place to visit. Their menu demonstrates a perfect fusion of contemporary foods alongside Greek flavourings. It's honestly one of the best restaurants in the region; you're always guaranteed a top-notch meal.
Water Restaurant (Halkidiki)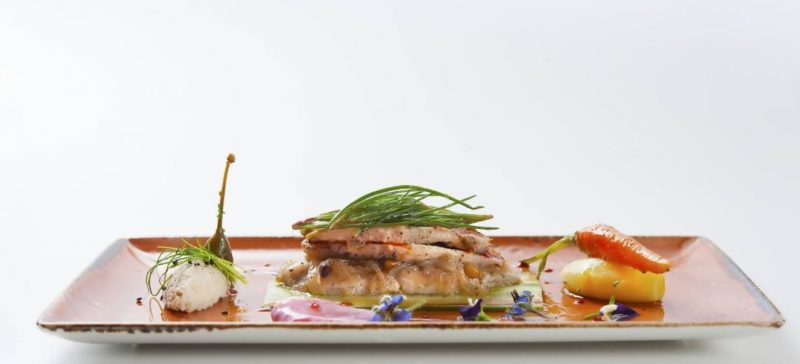 This restaurant serves Mediterranean ingredients and combines them with classic French cookery. Each dish is unique and super-fresh, providing a fabulous dining experience. Beautifully situated opposite the marina, it's an incredible place to enjoy an evening meal.
Treehouse (Halkidiki)
Do you like the idea of dining in a tree house? If so, now's your chance. Sit among the grand branches of this old pine tree. This restaurant's tiny, and can only serve ten people per sitting, so be sure to book well in advance to avoid disappointment. You'll enjoy traditional Greek flavours full of personality as well as a remarkable and unique atmosphere.
Alfredo's Grand Dining (Thessaloniki)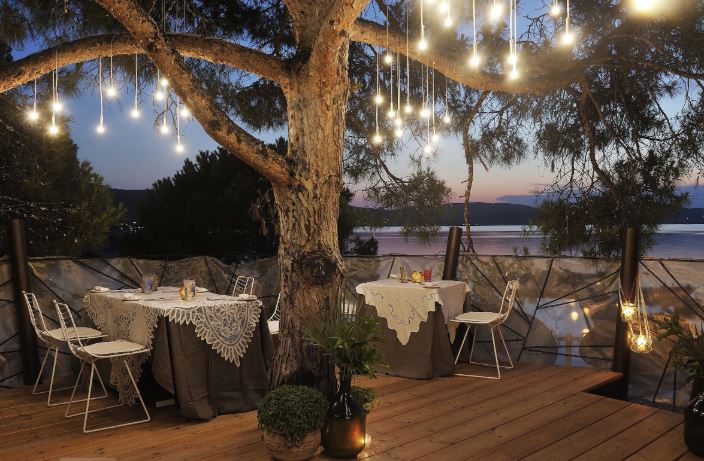 Image courtesy of www.thessaloniki.regencycasinos.gr
Their head chef's won the Toque d'Or of Thessaloniki multiple times, so if you're after a fusion of international cuisine with Italian elements, this is the place to be. These incredible combinations boast top-notch ingredients and mouth-watering flavours that'll undoubtedly leave you with a smile on your face.
Hytra (Athens)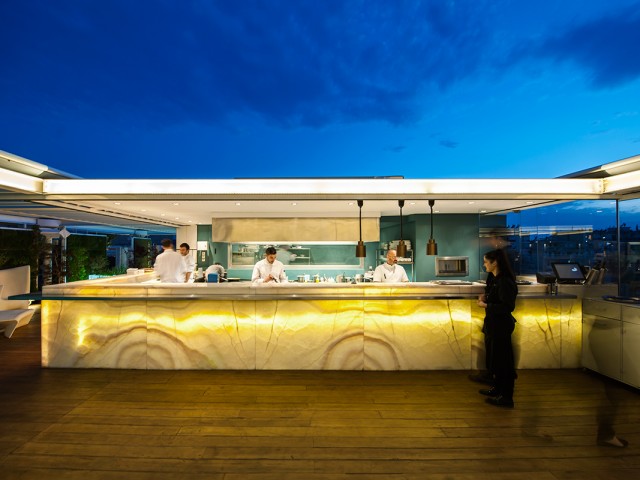 If you're after a menu that showcases both monumental and rare components, Hytra won't disappoint. It's one of the top restaurants in Greece. They serve traditional dishes that are so good you'll want to come back for more.
Domata (Halkidiki)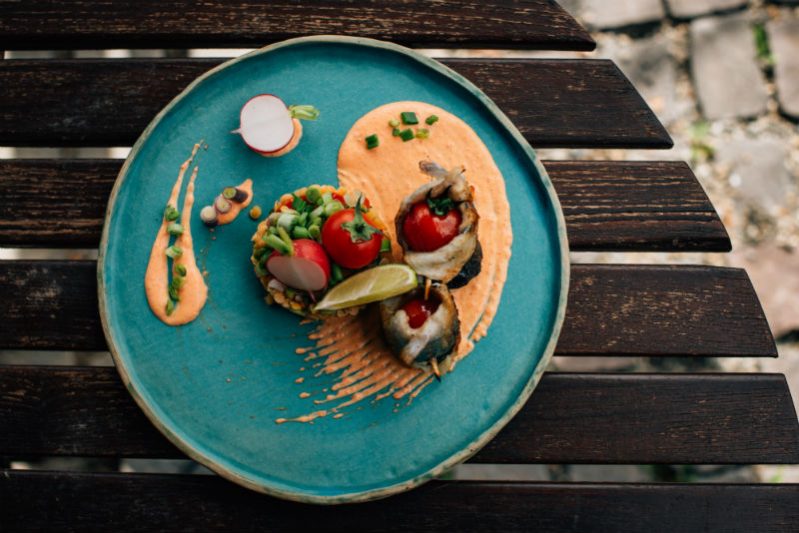 Domata is the place to be if you want a fabulous dinner with a spellbinding view. Overlook the boats harboured in the marina as you enjoy food boasting some of the best flavours and aromas in the region. Domata's famous for combining authentic Greek dishes with international influences.
CTC (Athens)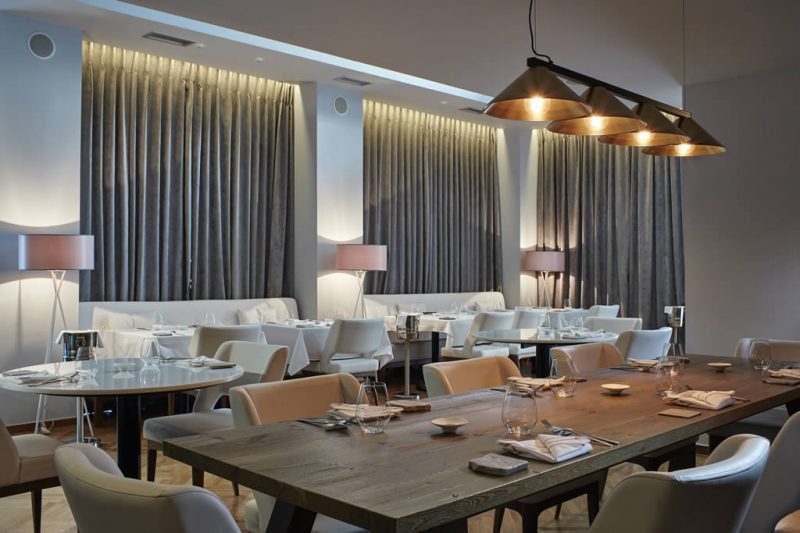 Their set menu is nothing short of exceptional. Enjoy a wonderful meal and soak up the vibrant atmosphere. CTC is undoubtedly worth a visit if you're exploring the capital. This restaurant seamlessly combines classic Greek tastes with modern flavours.
Taverna (Messenia)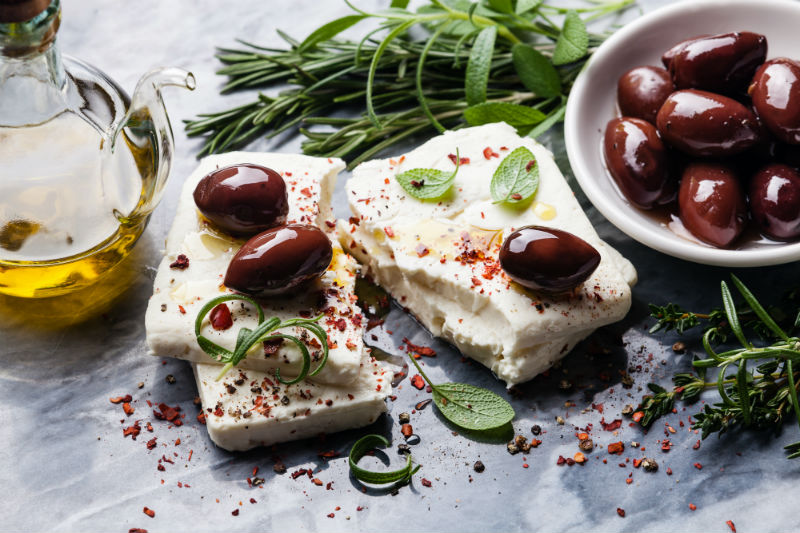 Sample dishes radiating Greek character and flair, at Taverna. They specialise in dishes rooted in culinary tradition; diners are always in for a tasty treat here.
The Zillers (Athens)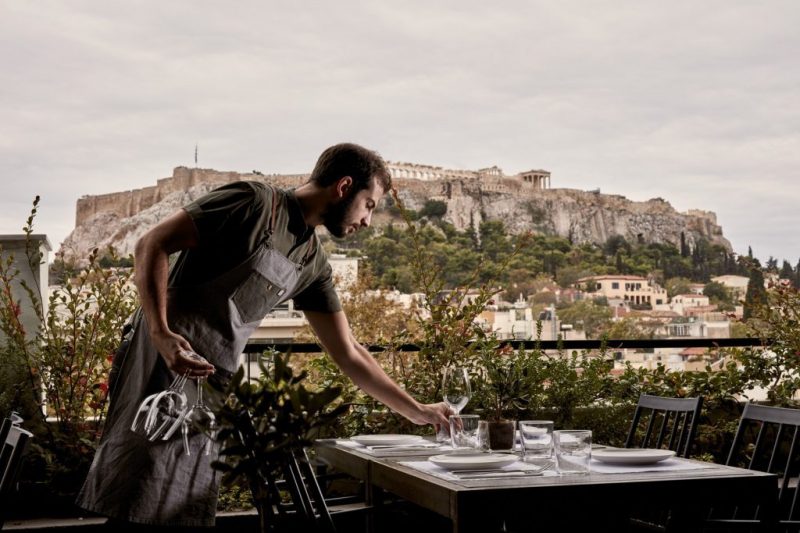 This kitchen boasts an award-winning team and an array of dishes that are nothing short of a masterpiece. Their clean flavours and stunning presentation offer diners a fabulous experience. Finish your meal with one of their legendary desserts; they're not to be missed if you're after the full Zillers experience.
Tasos (Thessaloniki)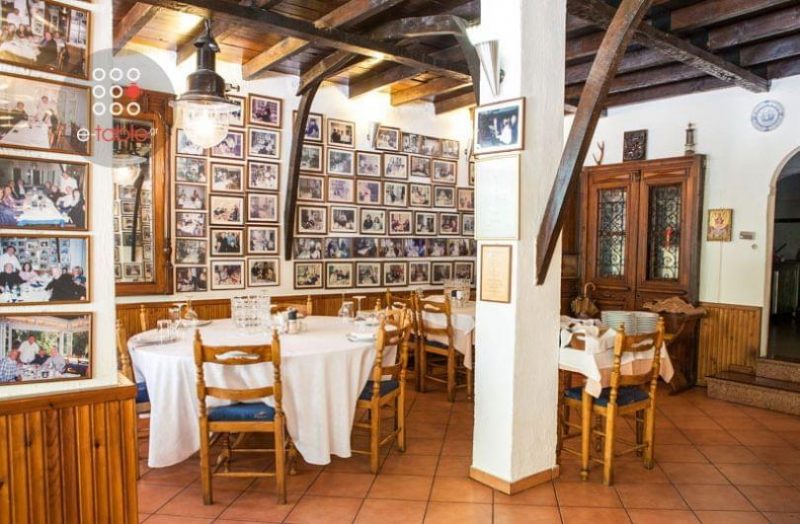 If you long to taste a majestic fish dish, then Tasos is the place to visit. Their freshly griddled pieces are a treat for the taste buds, and their eclectic list of starters are incredibly impressive.
Paprica, SENTIDO Mediterranean Village (Paralia)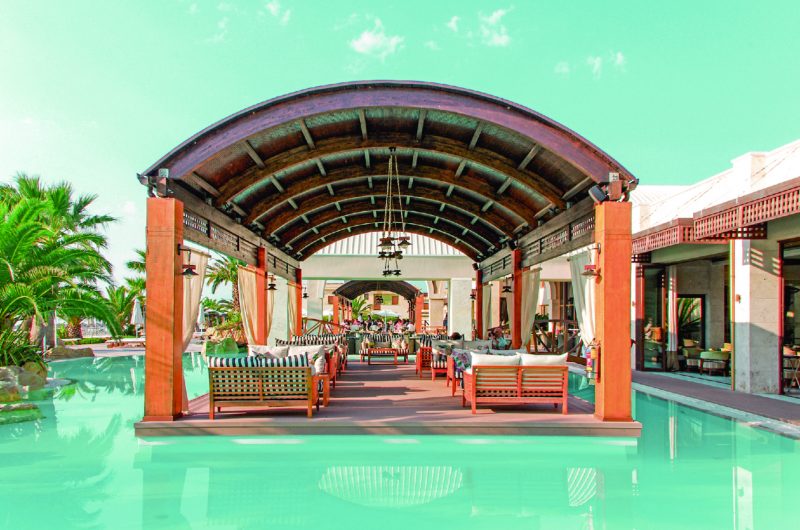 Paprica is a restaurant inside the SENTIDO Mediterranean Village, and it's astounding. Their à la carte menu lists an exceptional selection of Greek and Mediterranean dishes; ideal if you want to taste authentic local cuisine.
Naoumidis (Florina)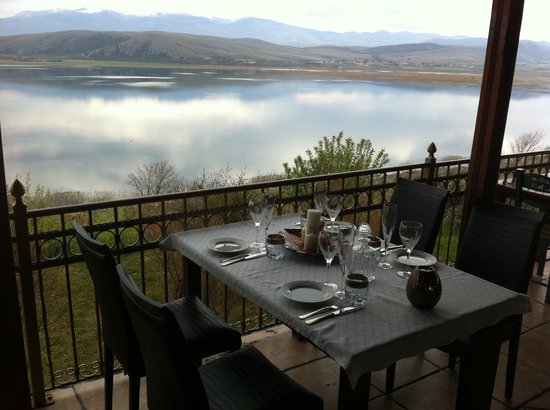 If you're visiting Lake Vegoritida, be sure to drop into Naoumidis. You're in for a fabulous meal set along the banks of this breathtaking lake that's one of the prettiest spots in Greece. Enjoy fresh fish sourced straight from the lake; it's genuinely local produce at its best.
Boukadoura (Chalkidiki)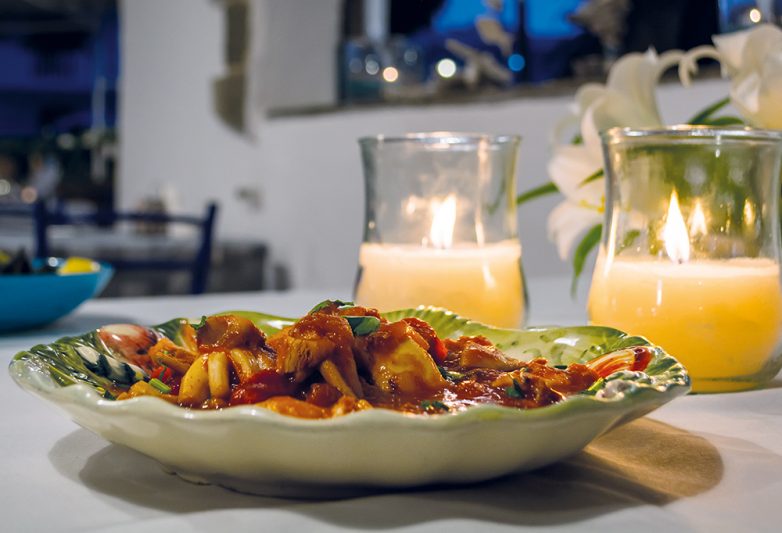 This fabulous restaurant is idyllically located along the coast of Elia, overlooking the ocean. These beautiful dishes boast authentic Greek elements. Interestingly, Boukadoura offers a variety of unique pickles and liqueurs to complement your meal.
Spondi (Athens)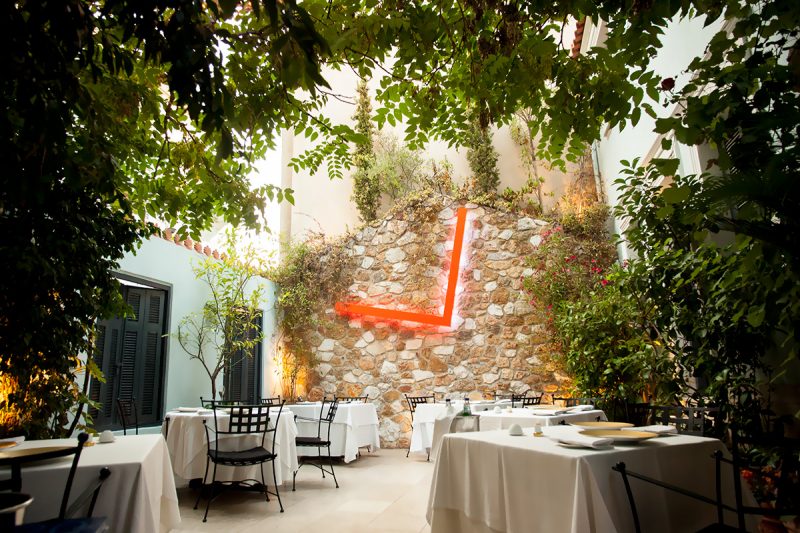 With two Michelin stars to its name, the food served at Spondi is some of the best you'll taste in this part of Europe. Situated near the Panathinaikos Stadium, you'll enjoy uniquely presented dishes packed full of delicious tastes. Spondi is hands down one of the best places to eat in Greece.