Family holidays can often feel a little overwhelming with all the planning that has to take place. Especially now that you're not just looking after yourself, but the little ones too. Not to worry, I'm here to give you a guide on how to make it a stress-free trip to remember!
Length of the flight
First of all, it's important to choose a destination that you know your kids will be comfortable with. If they're babies or toddlers, a long-haul flight may not be ideal, so consider somewhere nearby, such as Spain, Greece, or Turkey. That way, you won't have to worry about jet lag or the kids getting restless. Also, consider adding Priority Package to your flight so that you're the first on and off the plane, and your bags are the first to be put onto the carousel when you land… no waiting around!
Temperature
For whichever destination you choose, make sure you pick a time of year that's not going to be too hot or cold, so that you're in the sweet spot. Then, you can plan ahead and know what to pack by checking out our Where's Hot When? page.
Child-friendly hotel
Picking a hotel that's child-friendly is vital to making the holiday run smoothly. Look for somewhere with a toddler or kids pool, activities, a restaurant with highchairs etc. Plus, keep in mind that you'll need to choose a room with enough beds. You should also be able to request cots if you need them.
Another absolute essential is picking a hotel that has a large menu, full of options the whole family will love, including a kids menu. Why not also take this opportunity to introduce the little ones to some new flavours of the country you're in?
Top tip: read through the hotel's website and contact them directly if there's anything in particular you need to know or pre-arrange.
Entertainment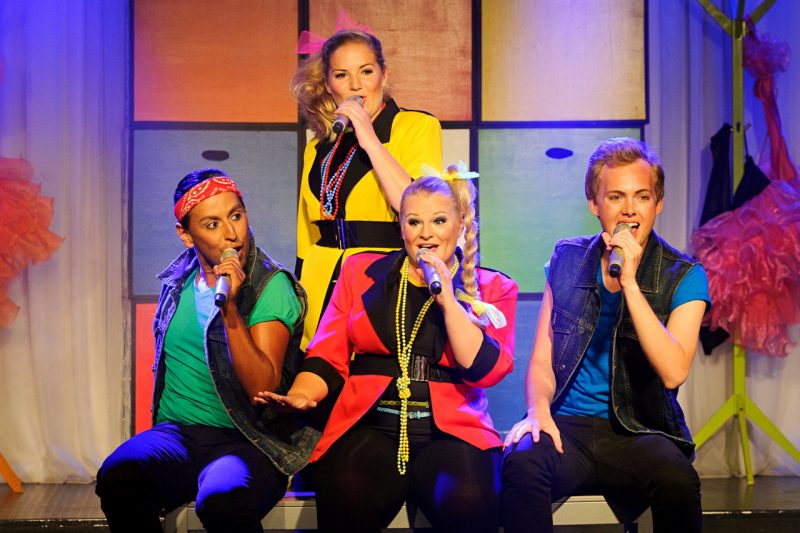 Who doesn't love holiday entertainment? Choose a hotel that has some evening entertainment to look forward to at the end of each day. The kids love a disco and a dance!
Kid's clubs
If the kids want to have their own space for some activities, or you fancy some well-earned alone time, find a hotel that has its own kids club. These can be fantastic places for kids to have fun whilst making new friends. You'll also be able to relax without having to worry about the kids, and enjoy some quality time together.
Get competitive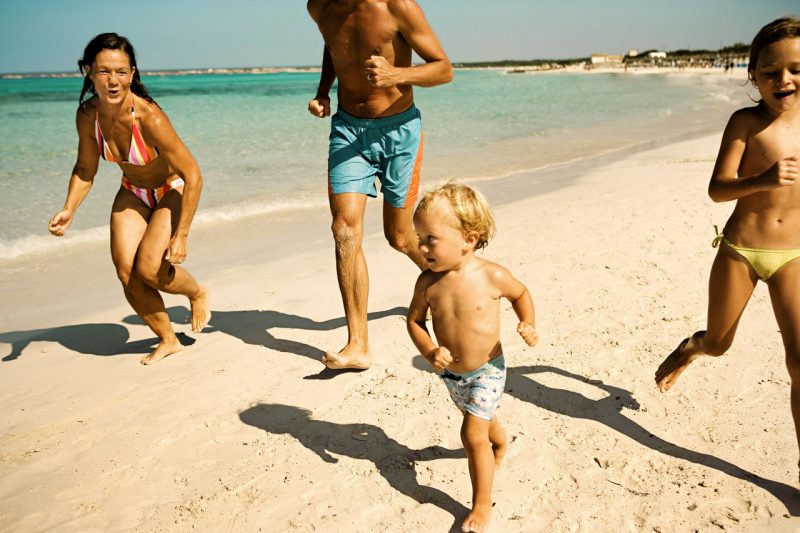 Joining in with activities together can be one of the best ways to bond and learn more about each other. So, don't leave the kids to do all the activities alone, get involved and have fun.
Document the trip
It's important to look up from your phone and be in the moment. But it's so much fun to snap away and document your holiday. Maybe even create a video diary to show the extended family when you're home and then re-watch over and over! You can capture the amazing moments together, then make a photo album when you get home to cherish forever.
Try new things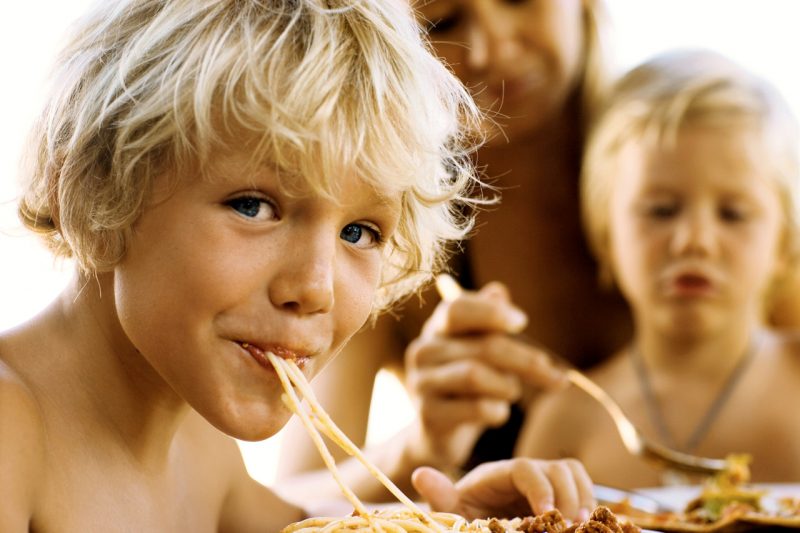 One that I can't stress enough; try new things! You're all away from home, somewhere different and exciting. Use the opportunity to go and explore the sights, soak up the culture, pick up the language, and best of all: introduce your taste buds to the local flavours. Having these new experiences are a wonderful way to get the kids involved, learn together and create new family memories.
Where can you do all of this?
Now, I know what you're thinking. How can you possibly find somewhere that caters to all these important parts of your holiday? I have an answer for you. Our Sunwing Family Resorts and SunConnect Resorts are designed to have everything you could want and need. Let me run you through them!
Sunwing Family Resorts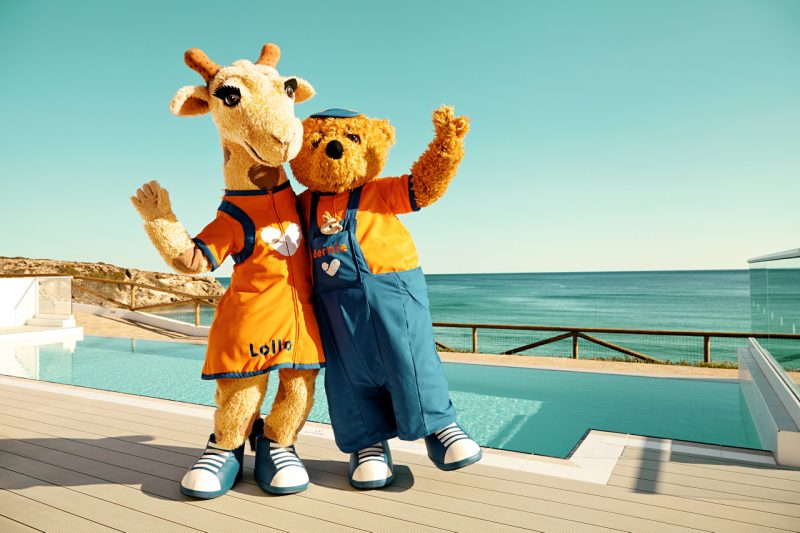 For a wonderful time away together as a younger family, our Sunwing Family Resorts have everything you need included. Here are a few essentials:
Baby Packages (which include pushchairs, highchairs, a towel, changing mat and more).
Easy Check-In (on selected flights, the hotel will check-in your luggage before you leave).
Lollo & Bernie's Mini Land (a kids club for 3-7 year-olds, with lots of toys and games).
Teen Lounge (for 8-15 year-olds to chill out on an Xbox. Plus, activities for 12-15 year-olds).
Evening entertainment (finishing at 9:30pm, early enough for a long night's sleep!).
An array of restaurants including buffet and a la carte.
Free meals for kids under 12 in buffet restaurant (when accompanied by a paying adult).
There's also a mini market/deli which is perfect for if you choose to stay Self Catering and want to cook up an affordable meal for the whole family. You'll also be able to play table tennis, mini-golf, and relax at the spa. Don't forget, you can stay active at the gym or one of the many fitness and yoga classes too.
SunConnect Resorts
Our SunConnect Resorts are found in Greece, Cyprus, Egypt, Spain, Tunisia, and Turkey. For those who love to be organised, visiting My Sun Connect will help you keep a tight itinerary. This is because it's where you can check your holiday planner, weather, information on excursions, transport, see the resort map, activities in the resort and more.
We encourage you to get your phones out here, with free Wi-Fi and activities where kids can use their phones to join in the fun, such as photo walks. Other activities at the resorts include mini discos, shows, treasure hunts, and movie-making. With both a Lollo & Bernie's Kid's Club (3-11 years) and a Teen Lounge (12-17 years), there's so much fun to be had! Like Sunwing Family Resorts, kids also eat free (0-7 years) when with an accompanying paying adult, and you'll all get to enjoy entertainment to top off each evening!