If you're about to jet off to sunny Spain, then be sure to indulge in their mouth-watering cuisine. We've put together a list of our favourite restaurants in Spain, to help you enjoy all the culinary delights this amazing country has to offer.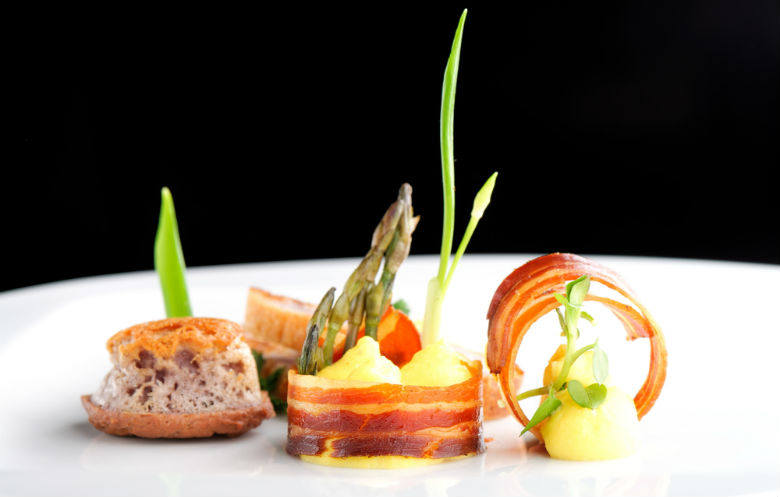 Asador Etxebarri (Atxondo)
If you're after an authentic dining experience that encompasses smoke and fire, you're in for a treat. This is the ultimate grill house. Be sure to try their famous homemade chorizos!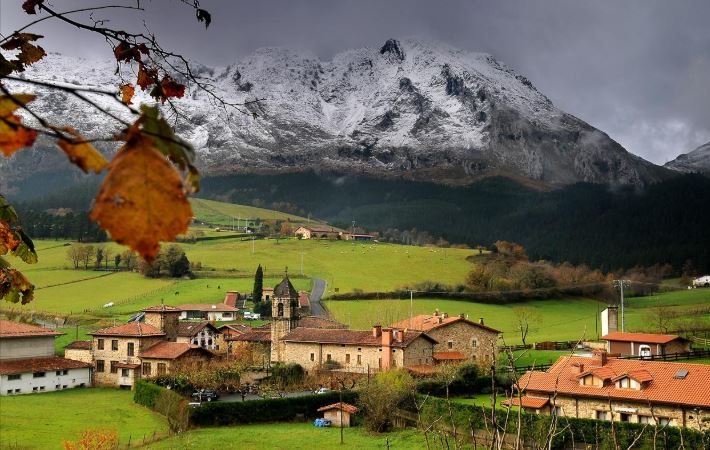 Restaurante Zalacaín (Madrid)
Restaurante Zalacaín boasts a calm vibe with food that's delicious, served in elegant surroundings. It was the first restaurant in the country to gain three Michelin stars and has three luxurious dining rooms to its name.
Diners can enjoy oysters with caviar, or lobster with anchovy sauce, as well as their famous chocolate volcano. No matter what you order, it's sure to be delicious.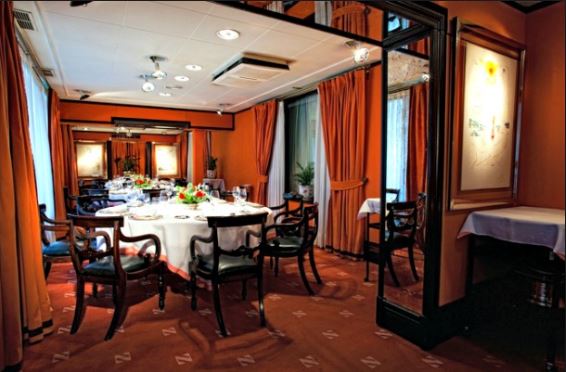 Can Boneta (Barcelona)
If you're after Catalonian tapas with an imaginative twist, then Can Boneta won't disappoint. This family-run restaurant prides themselves on serving each dish with care. We highly recommend the cod with ratatouille; it's superb.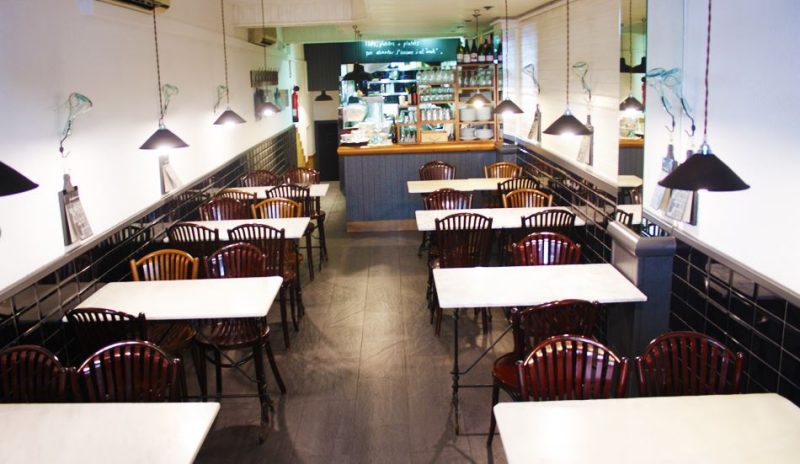 Arzak (San Sebastián)
This restaurant holds three Michelin stars, and in 2015 it ranked 17th on the World's Best 50 Restaurants list. Arzak's famous for its contemporary Basque dishes; it's incredibly popular, so be sure to book in advance to avoid disappointment.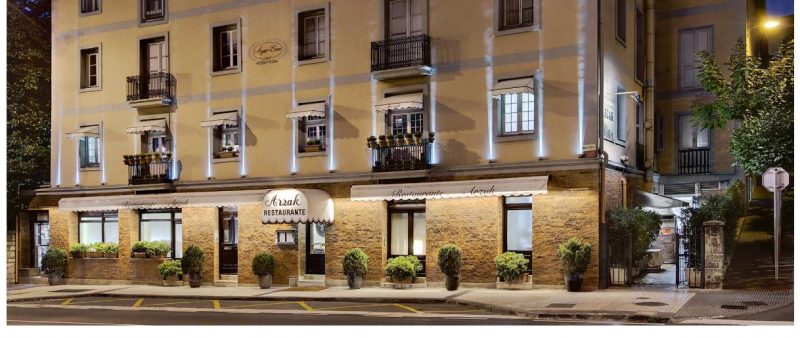 Els Pescadors (Barcelona)
When you head over to discover some of the best restaurants in Spain, this hidden gem will tick all your boxes. If you're after the freshest seafood in Barcelona, this is the place to be. Although it's a tad off the beaten track, it's well worth a visit. This eatery showcases an extensive menu of traditional Spanish food, specialising in fish.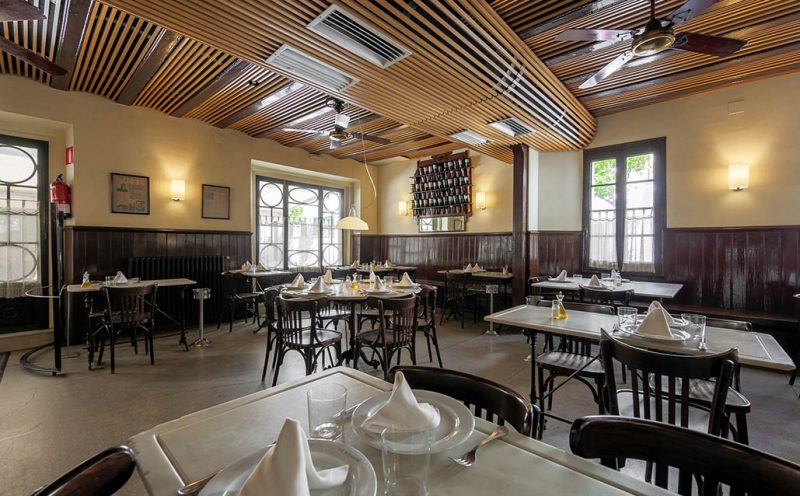 Azurmendi (Larrabetzu)
Have you ever heard of an "inside-out" truffle egg? Well, if you haven't, this is the place to try it out. As well as being home to a quirky menu, Azurmendi is a proud pioneer of sustainability. They utilise geothermal technology to both heat and cool the restaurant. What's better than enjoying a fabulous meal while helping the environment?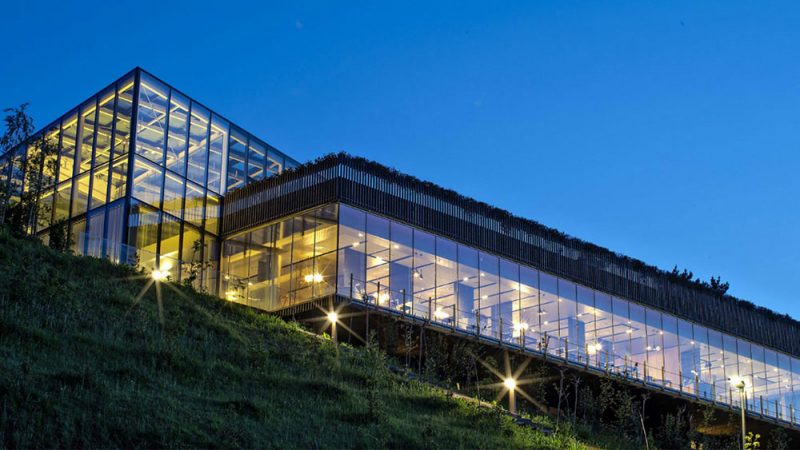 Moments (Barcelona)
The roots of this menu lie firmly in traditional Catalonian cuisine, but they don't skimp on style: if you'd like to see dishes prepared with artistic flair, this is the place to be. Be sure to try the Maresme shrimp with glazed tomato petals; they taste as good as they sound!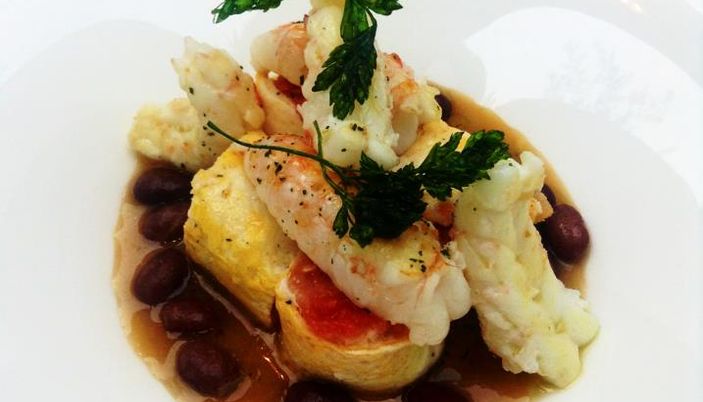 Quique Dacosta (Dénia)
This kitchen takes traditional Spanish ingredients and combines them with unique flavours to craft what they call 'eco-cuisine'. The décor inside this traditional Valencian-style house is pure sophistication. Diners can enjoy a display of contemporary art while savouring food that's worthy of the restaurant's three Michelin stars.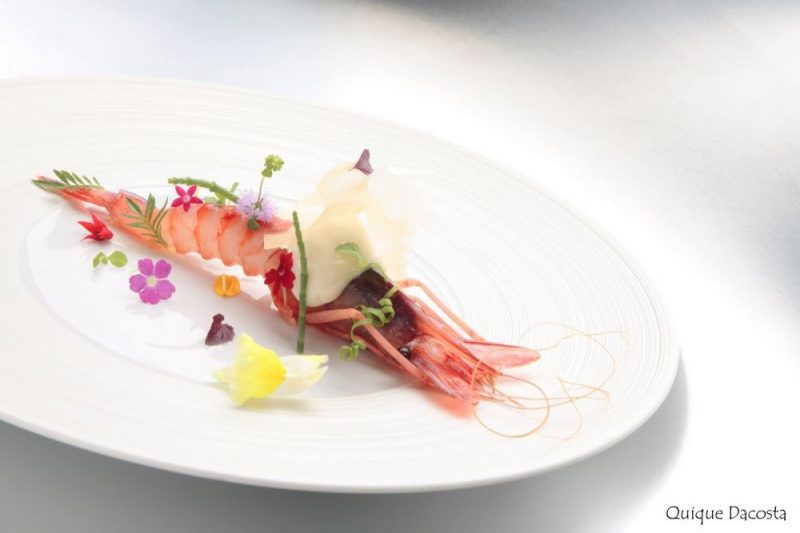 Dos Palillos (Barcelona)
Have you ever experienced a fusion of Asian and Spanish tapas? If not, it's time you did. Dos Palillos certainly deserve their Michelin star, however, you'll need to book well in advance, as this hotspot's famous for its food and has a well-deserved Michelin star.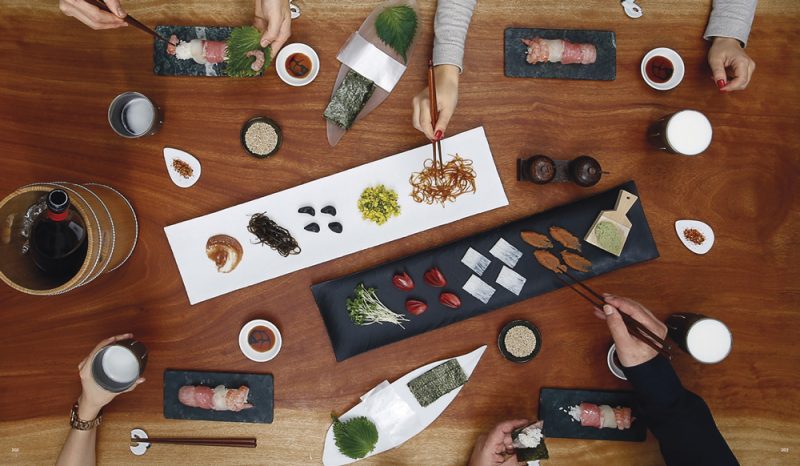 Café Iruña (Navarra)
Walk in the shoes of Ernest Hemingway and dine in the same 19th-century café he adored. Enjoy a tasty bite where he began writing some of his best works; "A Farewell to Arms," "A Moveable Feast," and "For Whom the Bell Tolls," to name just a few.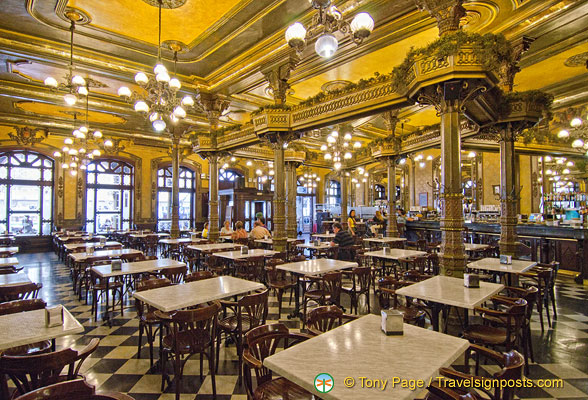 Casa Maria (Ronda)
Casa Maria is as cosy as it is innovative. It's incredibly popular, so be sure to book in advance. The crazy thing about this eatery is that they don't provide a menu. Yes, you heard right; and we love it.
Come in, make yourself at home, and soak up this refreshing dining experience. You'll relish a mouth-watering meal prepared with ingredients they purchased fresh from the market that very morning.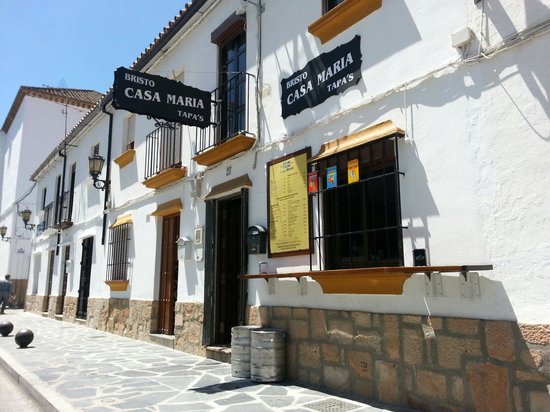 El Celler de Can Roca (Girona)
In 2015, this restaurant nabbed the number one spot on the World's Best Restaurant List. This menu is nothing short of creative genius. It's one of the most desirable eateries in the world, so make sure you book well in advance as there's almost no chance of getting a table if you just turn up.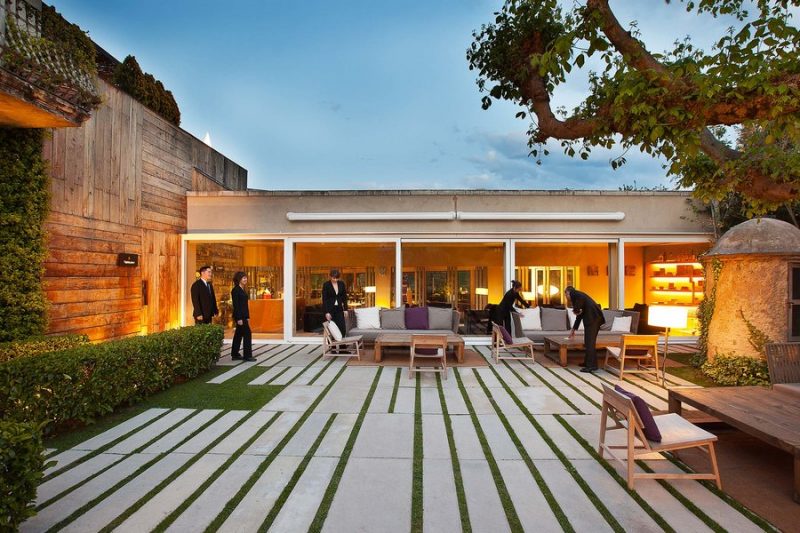 Restaurante Chiki (PeñíScola)
As you make your way to the castle, you'll notice a tiny street full of beautiful blue and white houses. Wander down this road, and you'll see the beautiful church of Santa Maria, and next door to this lies Restaurante Chiki, which is famous for its friendly vibe and traditional Peniscola menu. The prices are incredibly reasonable, yet the food is of exceptional quality and the atmosphere's brilliant. Be sure to note the magnificent stone walls; they're original.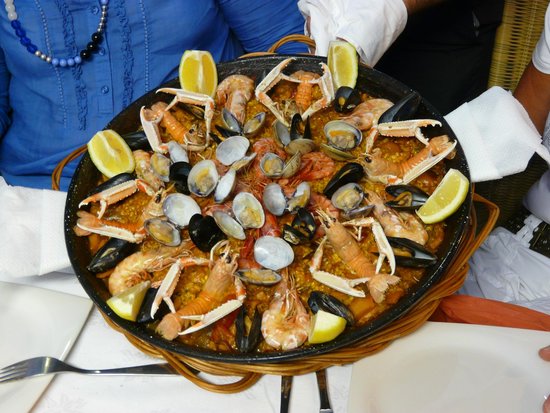 Akelaŕe (San Sebastián)
This is one of the soundest restaurants in San Sebastián. Not only is the food out of this world, but the views of the Bay of Biscay are mesmerising. The head chef has been awarded three Michelin stars, so you're sure to have a fantastic meal here. Try one of his tasting menus to get the full experience.
Sacha (Madrid)
The best way to describe Sacha's food is 'posh comfort food'. The ravioli stuffed with king crab is divine, as are the marinated oysters. Plus, the wine is beautifully smooth; the perfect addition to an already amazing dinner.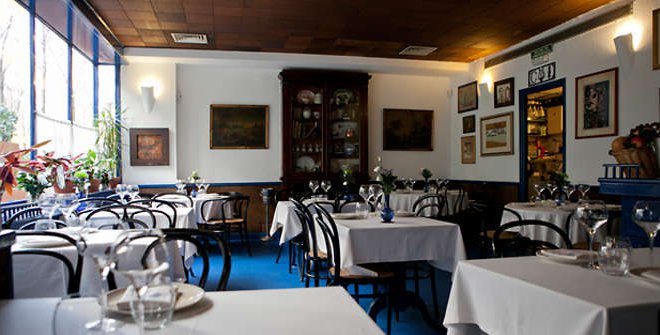 Can Majó (Barcelona)
If you're a seafood lover, this restaurant was made for you. It's renowned for serving some of the freshest seafood in the region. Diners can enjoy barnacles, Galician clams and sea cucumbers, to name just a few. However, the crème de la crème of their menu is their paella. This is an absolute must-try.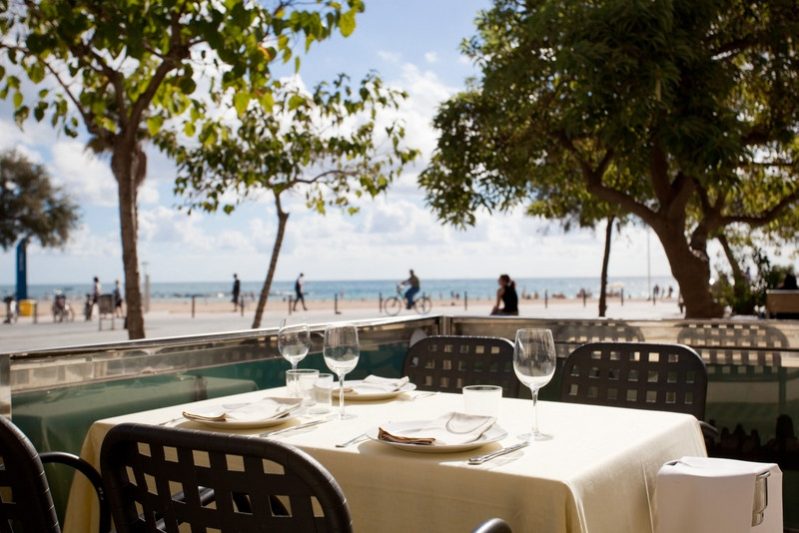 Lakasa Restaurant (Madrid)
If you're after an eatery that isn't overly touristy, this is one of the best restaurants in Spain. Despite its low profile, they've got a fiercely loyal following of local diners and food critics. Try to come at a weekend when you can sample their famous beef Wellington.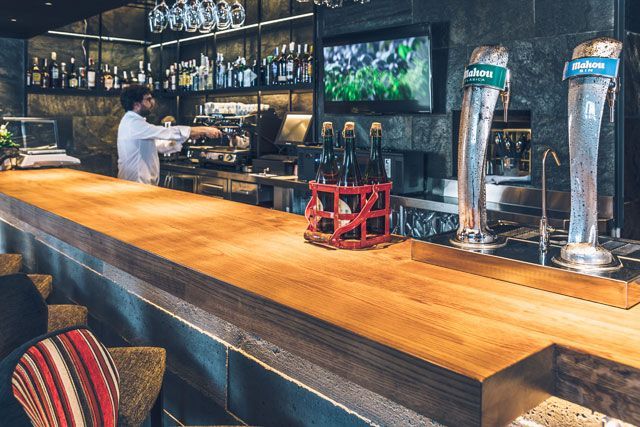 Àbac (Barcelona)
Head chef Jordi Cruz won his third Michelin star for this restaurant's menu. Each dish is immaculate with a trace of Catalonian tradition and is executed with immense expertise and craftsmanship. You'll be in for a fantastic dining experience.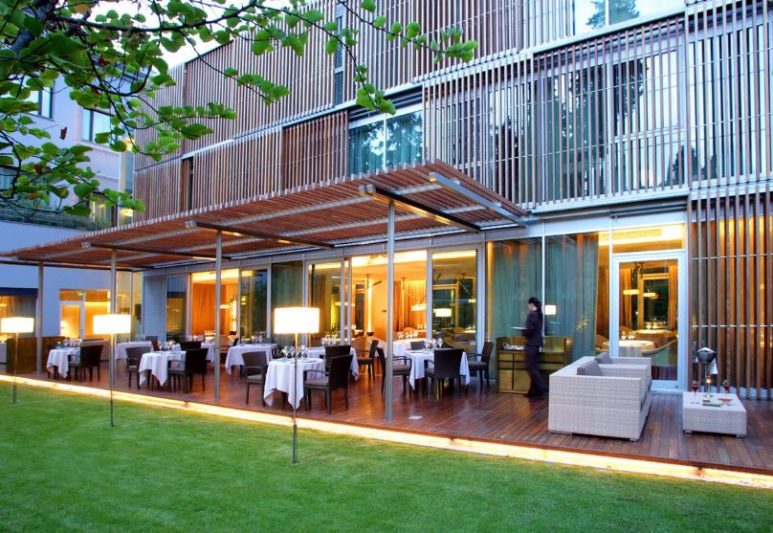 Agut (Barcelona)
Agut first opened their doors over a century ago. It's incredibly traditional and serves deliciously authentic Catalan cuisine; you'll dine surrounded by some of the great works of famous 20th-century Catalan painters. It's definitely one of the best places to eat in Spain.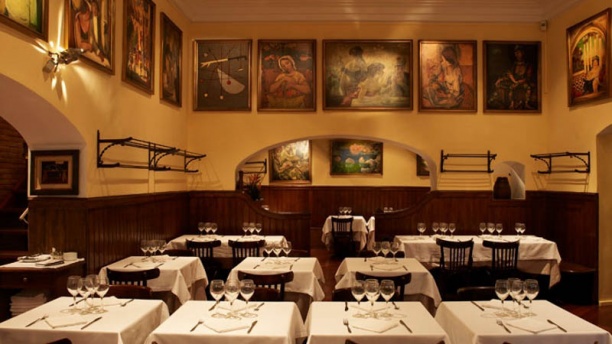 Verico (Port d'Andratx, Majorca)
Verico is a great little fine dining restaurant with a wide selection of Italian dishes on the menu. They also have an extensive wine menu so it won't be difficult to find a wine to suit your taste. If you're holidaying in Majorca make sure this restaurant is on your list to visit.