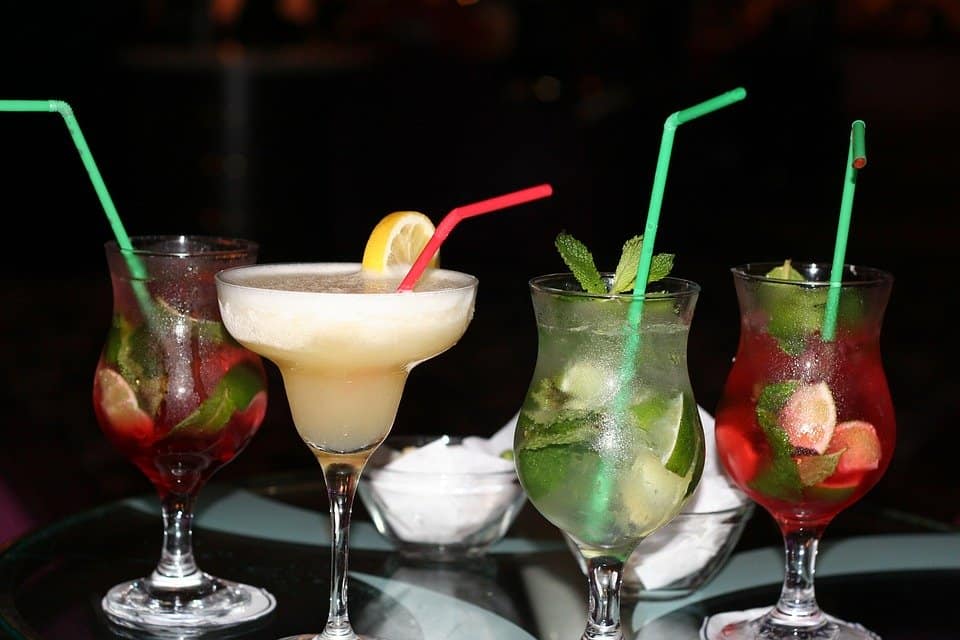 In recent years, a disturbing percentage of high-end cocktail bars have forgotten that drinking is supposed to be fun. Luckily, the anti-blah backlash is under way. In 2013, we'll see brighter and less-filling cocktails served up more quickly, in fresh new formats and with a splash of humor. Here's a deeper look at what you can expect to see from cocktail bars in the months ahead.
Carbonation Nation
Thanks to nifty tools like the Perlini cocktail shaker and the iSi Soda Siphon, bartenders at San Francisco's Chez Papa Resto and other quality drinking establishments have been on a bubble kick. Adding fizz changes a drink's texture and gives stirred cocktails some zip, so we encourage you to go off-menu and add some effervescence to your beverage of choice.
Molecular Mixology 2.0
When molecular mixology first surfaced on the culinary radar, it was all spheres, gelatins, and foams. Fun, yes, but most of us prefer cocktails we can drink, which is why we're glad to see the art form enter its second age. As patrons of Chicago's Aviary and New York City's Booker & Dax are already learning, alchemical wizardry is secondary to a proper pour. While artisans of the craft still do crazy stuff like carmelize cocktails with 1,500-degree pokers and chill glasses instantly with liquid nitrogen, we now get to have our eye candy and actually drink it, too.
Meat at the Bar
Just when we thought the "just add bacon" trend was on the downswing, the connection between butchers and bartenders grows ever closer. Whether the intriguing synergy is a by-product of the boom in meat shops run by artisans who resemble extras in The Gangs of New York we can't say, but we're more than happy to see the tired bowls of peanuts and pretzels replaced with carnivore-friendly bar snacks like charcuterie and chicharrones. The infamous bone luge (a demented Portland, Oregon, trend requiring you to drink a shot of alcohol through a cleaned-out shank bone) may not have universal appeal, nor do New Orleans' annual Pig & Punch parties or restaurants with names like Meat (Louisville), Meat Market (Miami), and Swine (New York City), but the daring ideas behind those butcher-to-bar phenomenons forecast that the connection between the two industries will produce things far more interesting than bacon-infused vodka.
Low-Impact Liquor
Now that bar hopping has come full circle as a preferred alternative to clubbing, drinkers aren't looking to get wasted in two cocktails flat. Fortunately, palatable spirits with low-alcohol ingredients have never been more accessible, and at trendy places like The Beagle in New York City and BellyQ in Chicago, we're seeing shrewd partiers prolong their nights by sipping top-quality French vermouths, bold Spanish sherries, Italian amaros, and countless other digestifs. The trend extends to beer and wine as well; session beers are all the rage, and wine snobs have rebelled against high-proof reds.
Slow Drinks, Faster
Everyone enjoys a fancy and complicated cocktail from time to time, but nothing kills a buzz quite like waiting 20 minutes for your beverage to be concocted. At last, considerate bartenders have devised clever ways to speed up the process. A few of our favorite tricks: serving batch cocktails like punch (at Cienfuegos in New York City), putting mixed drinks on tap (at Sanctuaria in St. Louis), pouring barrel-aged cocktails over ice (at Tigress Pub in Austin), bottling popular menu items before bar service begins (at Canon in Seattle), and storing bottled cocktails for individual customers (at Saxon & Parole in NYC). Soon, getting up to order a drink from the bar won't take much longer than fixing it yourself—and you won't have to wash any dishes afterward.