Between wearing tweed ties while grilling chicken thighs, or rescuing thrift-store brogues, James Fox runs the brilliant family, food, literature and vintage shopping blog 10engines. Right now, though, Right now, though, he's sharing his considerable style acumen with us.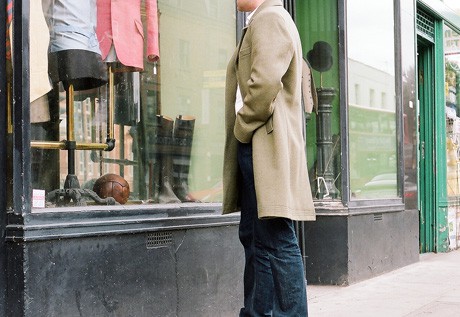 This superbly smart, slim, knee-length coat speaks with a British accent and is not much seen in the U.S., Called a covert coat (covert being the name of the twill fabric from which it is usually made), it's offered a wonderful fusion of countrywear and citywear since introduced in the late 19th century.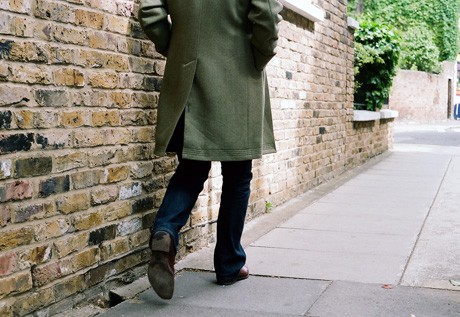 This particular example is from the London tailor and certified chap David Saxby. I am a massive fan of tweed in general and lit up when my brother presented me with it for my birthday — in lovat, a generic term for light green, but also the name of the mill in Hawick, Scotland, that produces this cloth. Hawick is in the Borders area — a region historically busy with weaving mills, which were powered by the River Tweed and its tributaries (though this is necessarily not the genesis of the word tweed, which may actually be a bastardization of twill. Still with me?). The tweed here is a herringbone pattern of about a dozen colors, tightly woven for a smooth finish, and weighs a bullet-stopping 28-ounces per yard.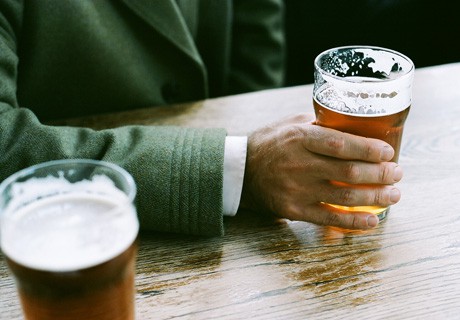 What makes a covert coat? It's the four rows of stitching around the cuff and hem. This stitching is derived from the coat's original use as a riding jacket–it stopped the cloth being pulled while jumping over bushes. There is also a large inner pocket, originally used as a game pocket (or poacher's pocket) but now works to carry a book. Or a bottle, depending on your view on life.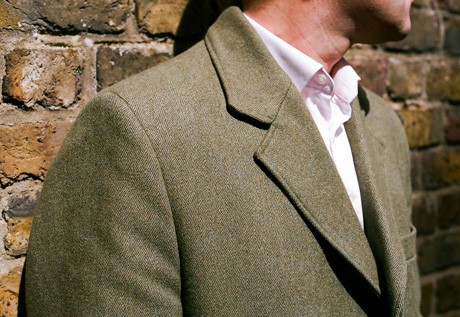 The brown, green, and even purple velvet collars you often see had an economical purpose: They could be changed inexpensively if the owner's greasy hair stained them. If you have a crew cut like the man here you can go with just a tweed collar without feeling historically inaccurate.
Photos courtesy of Brian Ferry of The Blue Hour.